Just finished bolting them on...
The part # is SUM-541-5465PS WHEEL 541 15X4 5-4.5 1 3/4BS
The front wheels had to have a spacer. The spacer I used is 5/16th's of an inch and requires the calipers to be clearanced
"slightly"
. I used a Tiger disk instead of a grinder wheel because not much clearancing is needed...(around 1/16th of an inch).
A 3/8th's spacer shouldn't require any clearancing.
Spacer part # MRG-2371 WHEEL SPACER 5/16IN.
The rear wheels fit without spacer
.
Rear wheel part # SUM-541-5866PS WHEEL 541 15X8 5-4.5 5.5BS
The lug nuts I used are open faced tapered shank. I do not have a part # for them. I asked my tire guy for part # or other info... all I got was "I order them through a wholesale company and any tire shop should be able to get them, they are a tuner style and I always just ask him for ET lug nuts for whatever model car I'm installing them on". I'll post pics of them, but you're on your own with them I guess. All I know is they have 1/2" stamped on them...that's all. They do go all the way through the wheel just to the edge of the mounting flange.
Anyway, here are the pics....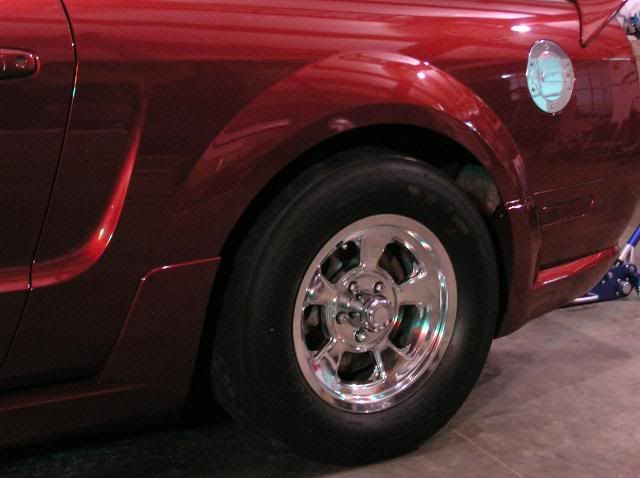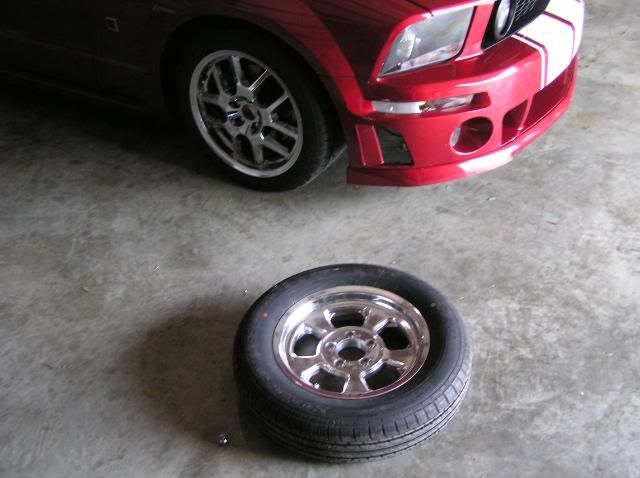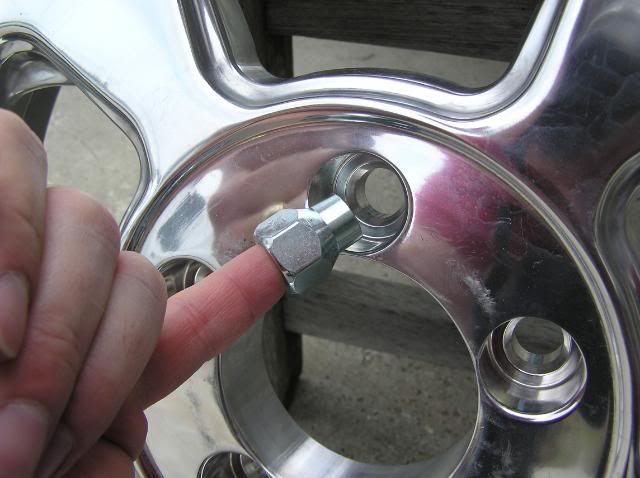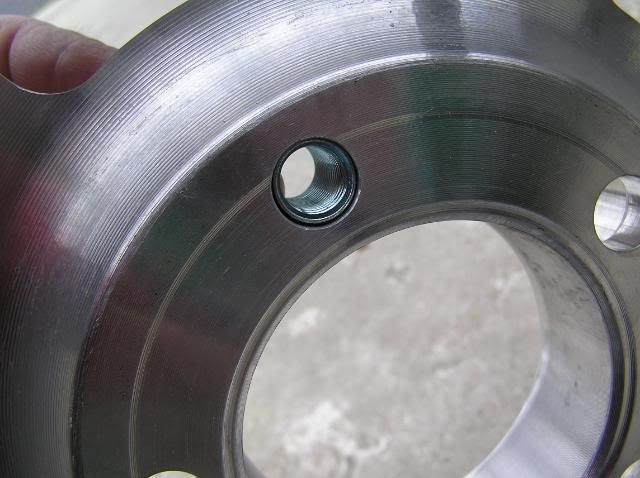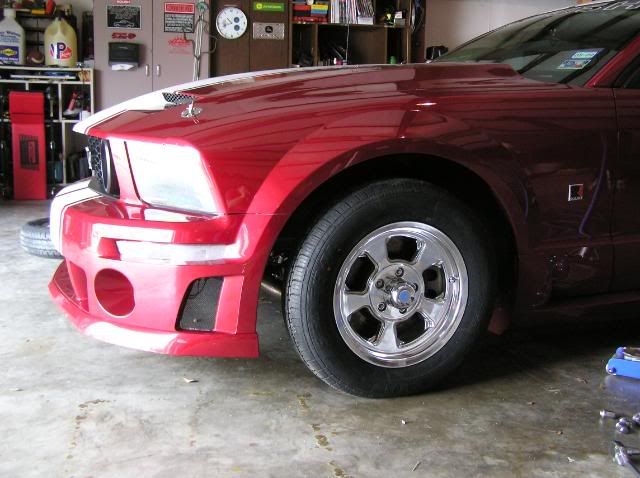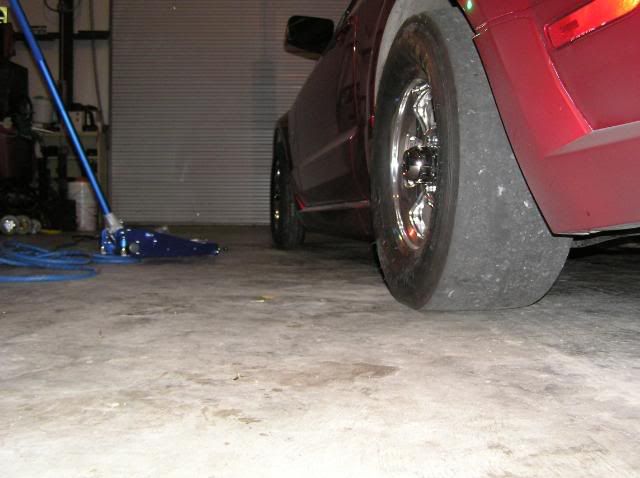 This is a break down of what my bathroom scales showed...
My 18" front wheel and tire are 58#'s each.
My 18" rear wheel and tire are 60#'s each.
Total weight for 18" wheels and tires = 236#'s
Front runner 15" wheel and tire are 27.5#'s each.
Rear 15" wheel with 26X10X15 M/T slick are 35#'s each.
Total weight for 15" wheels and tires = 125#'s
236#'s minus 125#'s = 111#'s total weight savings, with 50#'s of that being from the rear wheels cutting down on parasytic drag.