Discussion Starter
·
#1
·
So I thought I would come on here and share whats been happening with my Cobra for the last couple months... I had the heads replaced under warranty and then noticed I had Piston slap that eventually got on my nerves so I talked to the guy at AED (Advanced Engine Development) up near Sac...
Well after talking to them I decided to do it once and do it right...
Promotion Powertrain race series 26 spline input shaft and Clutch with clutch quadrant.
AED signature series 800 Block (handles up to 1000HP)
Ford GT Cams with Comp Valve springs
4340 'H' or 'I' beam rods with ARP cap-screw bolts
Diamond piston upgrade with valve reliefs for 4V heads
File-fit 'Moly' rings
Taperwall tool steel wrist pins
'Race series' main & rod bearings
ARP 2000 Main Studs
Fully built, machined, balanced, & blueprinted
ARP Head Studs
MLS Head Gaskets
Whipple FRPP 2.3
Electric Water pump
American Racing LT with full 3 inch exhaust
Upgraded the alternator(No more AC shut off at WOT)
With a little bling
Pics of the motor complete on the stand: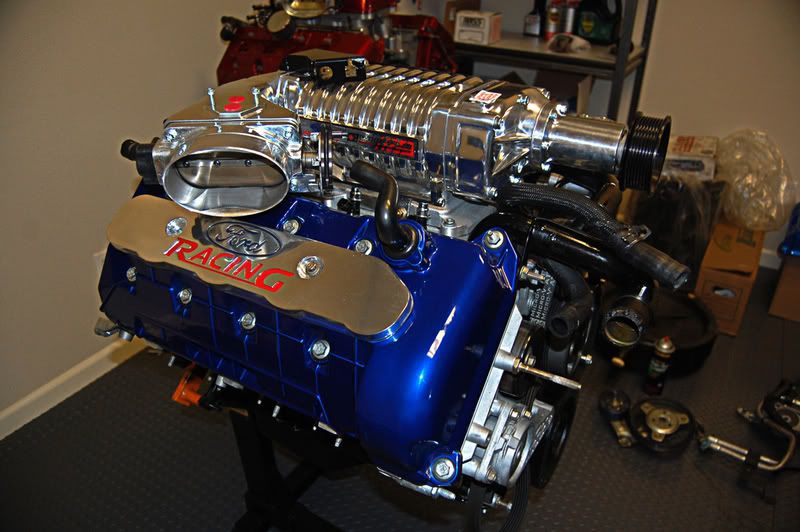 Just got these last week: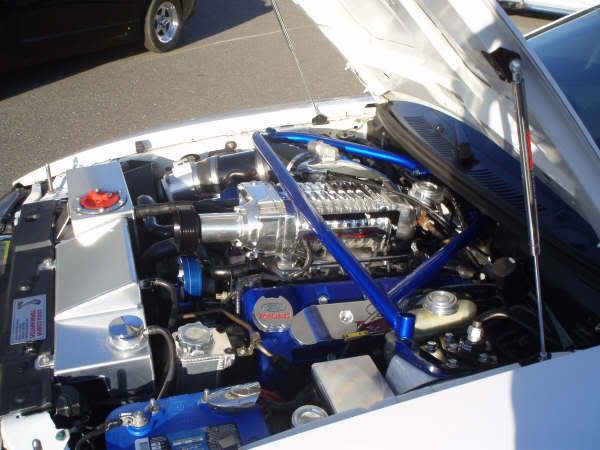 Pics of the Amercan Racing Long Tubes,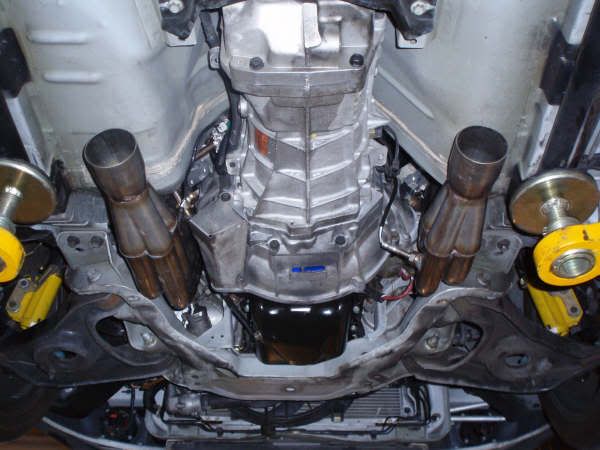 Shop said one of the best fitments they have ever seen, plus you dont have to touch them to pull your tranny.