What's up guys,
Wow, it's been a long long day!
This is kind of a long story but I'm going to try to shorten it up a bit so I can fill you guys in on what's going on. So one of my customers comes to me a few months back and asks if I would trade him my 2.3 Whipple for his 3.4, and I asked why would anyone ask that? One of the reasons was that he wants to be able to turn the boost down enough to run 91 here in the summer (it gets 110+ degrees here in the summer), and the other one was the "not wanting to run a cowl hood" thing. I've tried to talk him out of it, telling him that he can probably pulley it down enough so he could cruise on 91 if he had to and we can get him K member spacers so he doesn't have to run a big hood but he kept on insisting that he will never "use" all that blower and that he bought it by mistake. I was like...um okay...well I'll think about it...
At the time I didn't really want to because I wanted to see if I could run PSCA Limited Street this year, however I looked over some of the rules and I didn't fit in oddly enough (larger than a 80mm MAF and too large of a thottle body):dunno2:. Long story short- I thought about it for a few months after that and I finally gave in to this good deal (well I figured I've already been 9.6's with a 140AX, why not try out the 3.4...and it's already saving me alot of money because the 3.4 is more expensive anyways; and if I still wanted to run PSCA, I can always get smoked by everyone in one of the drag radial classes :rofl
.
However if I were to do the 3.4 I'd have to get the Crusher System to make it worth my while and upgrade the fuel system FOR SURE which isn't cheap. (Which is another reason why I had to think about it for a while. Up to this point I was still on a stock fuel line with GT pumps/BAP and 60's through stock rails with the 140AX! I was already pushing the stock fuel system waaaayyyy too hard which meant big fuel system stuff was in order!)
So after making up my mind after all this time,
I called up Lethal Performance and a gentlemen named Derek helped me and got me all setup with my Crusher System! Thanks Guys! :tip:
So in the mean time, I put my factory crank support back on and I got my fuel system situated by running two -6's from the hat to my new -8 fuel rails as well as ordering the new FRPP SCJ 80 lbs injectors. This new setup is going to use ALOT of fuel so I wanted to be prepared!
And everything starts to show up during the last week with the inlet showing up yesterday.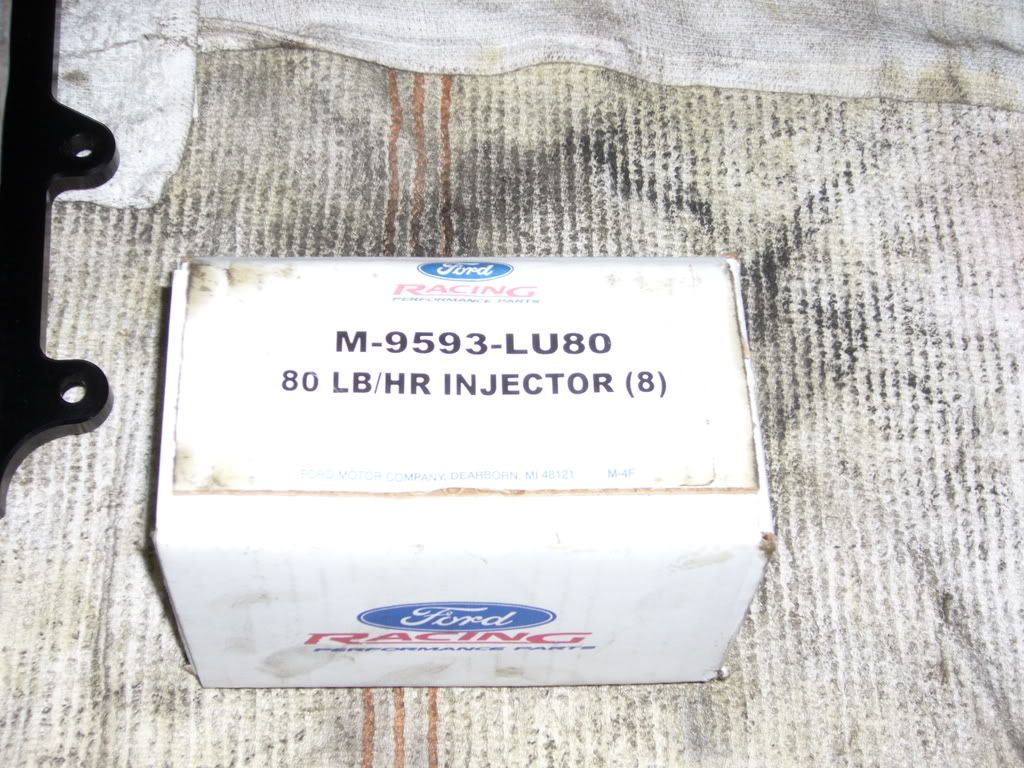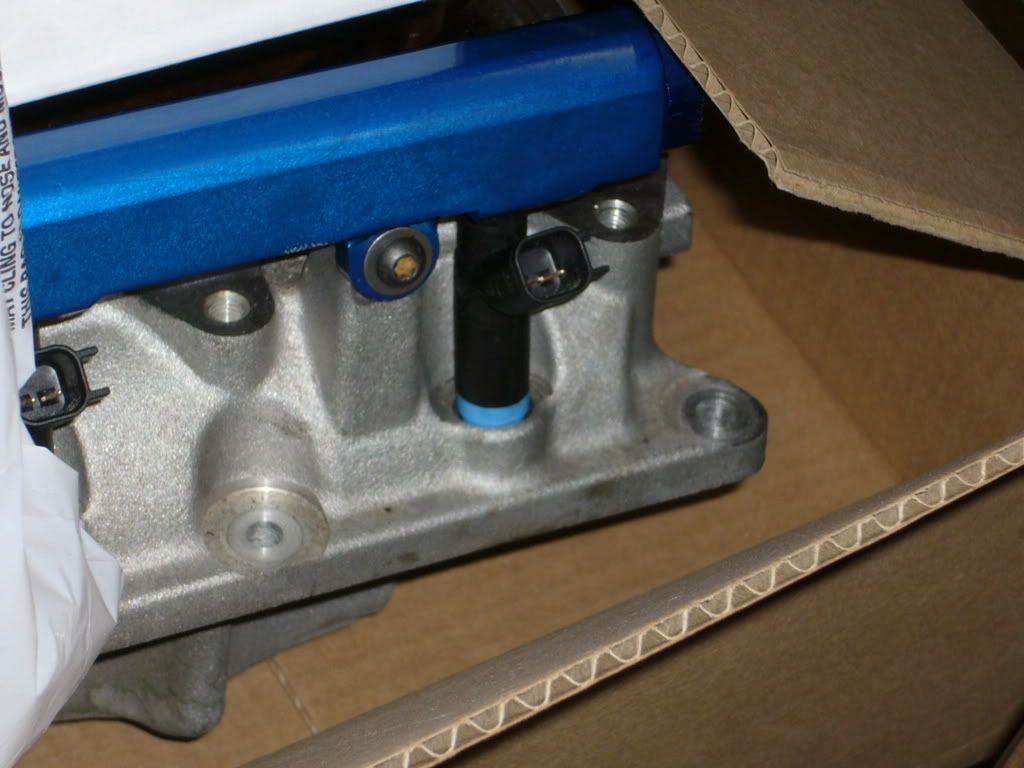 This is where the fun began ...:bigwink:
Let me say that- the Crusher inlet is big, REALLY BIG, compared to the stock 3.4 inlet...The TB is huge and the MAF housing looks like a Top Hat...:rofl2: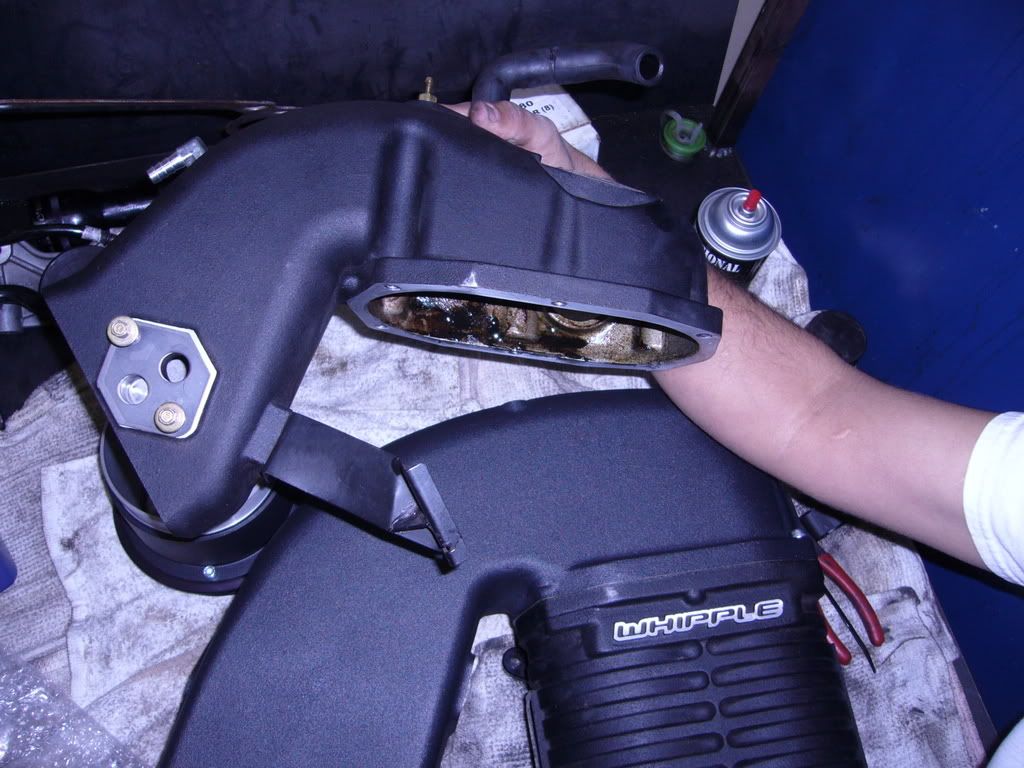 However, the inlet is SOOOOOOOOOO Big, it hits the fuel rail, the fuel rail fittings etc.:mad2: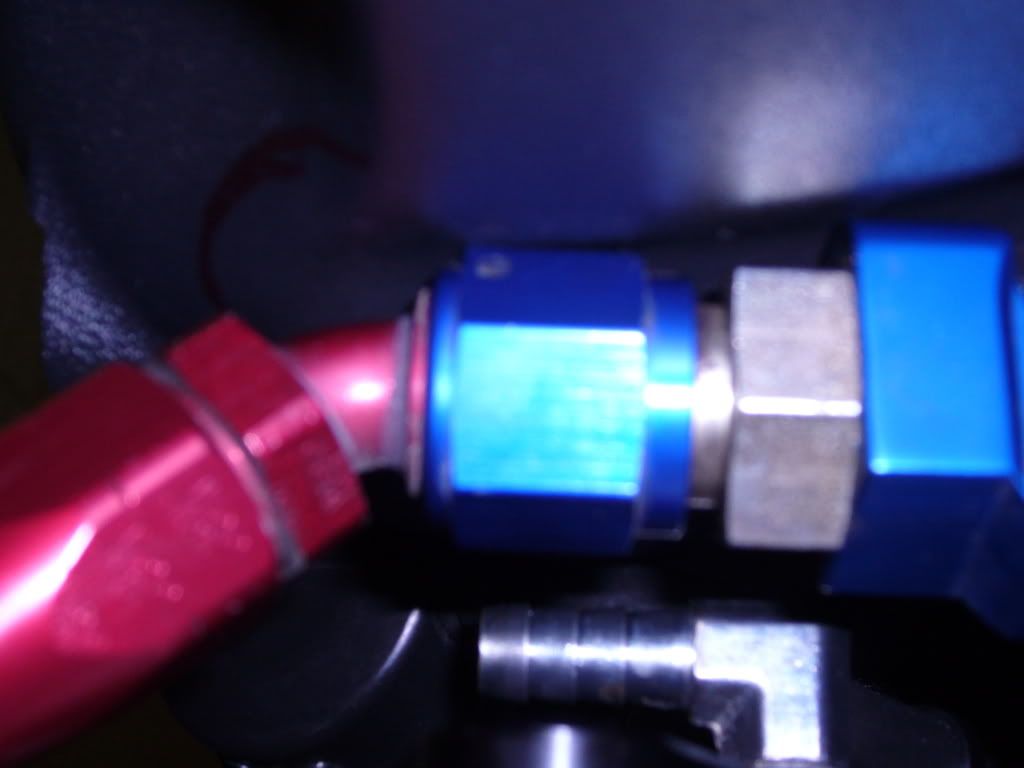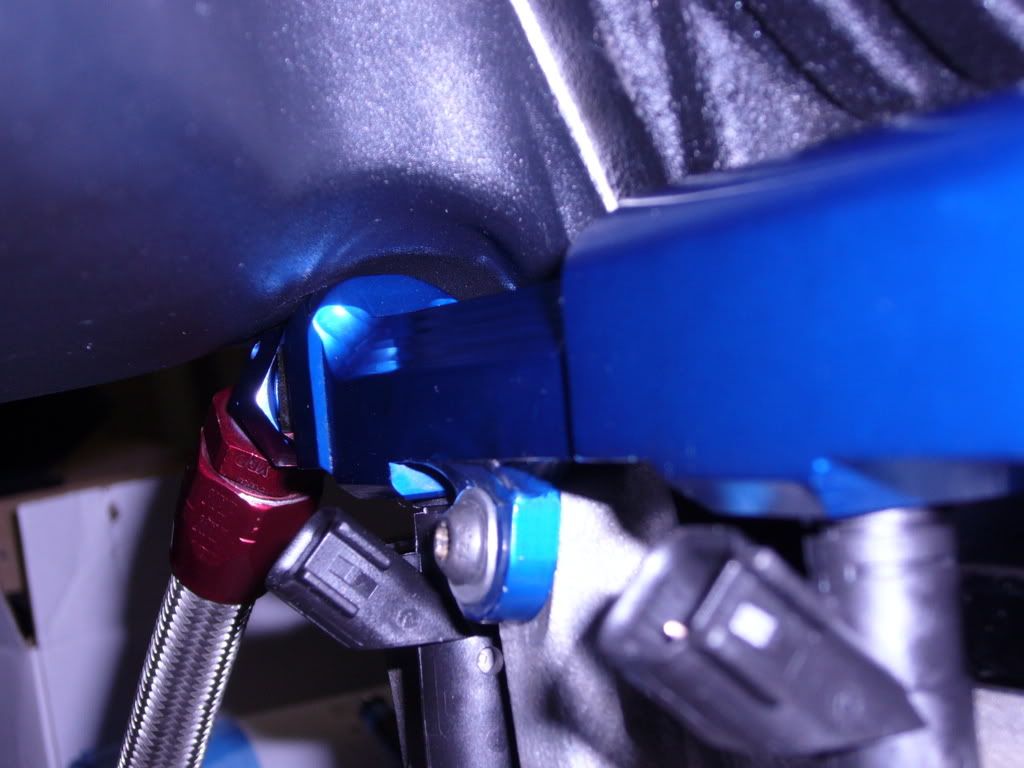 Good thing I had access to a Bridgeport, because I had to mill out this whole big area (which was paper thin) and add a piece of aluminum pipe half to give me the .350" clearance that I needed to make the inlet fit with the rails and fittings! So after I took the time to mill it out, I had my fabricator work after hours to weld this piece I made into my brand new inlet.:what: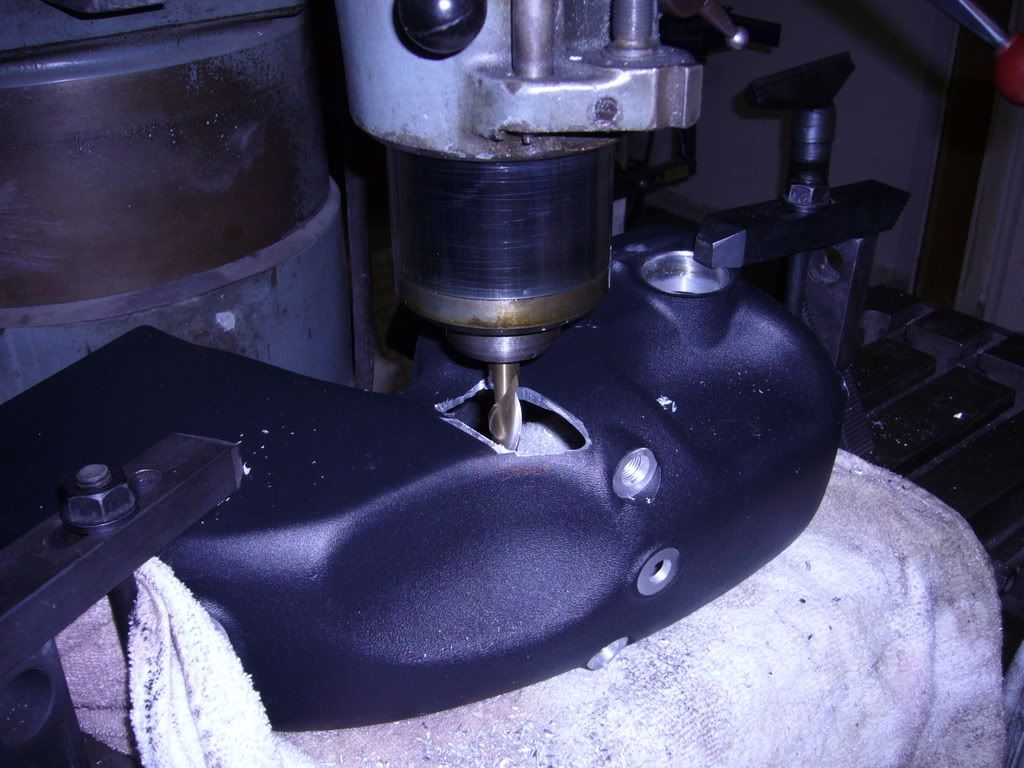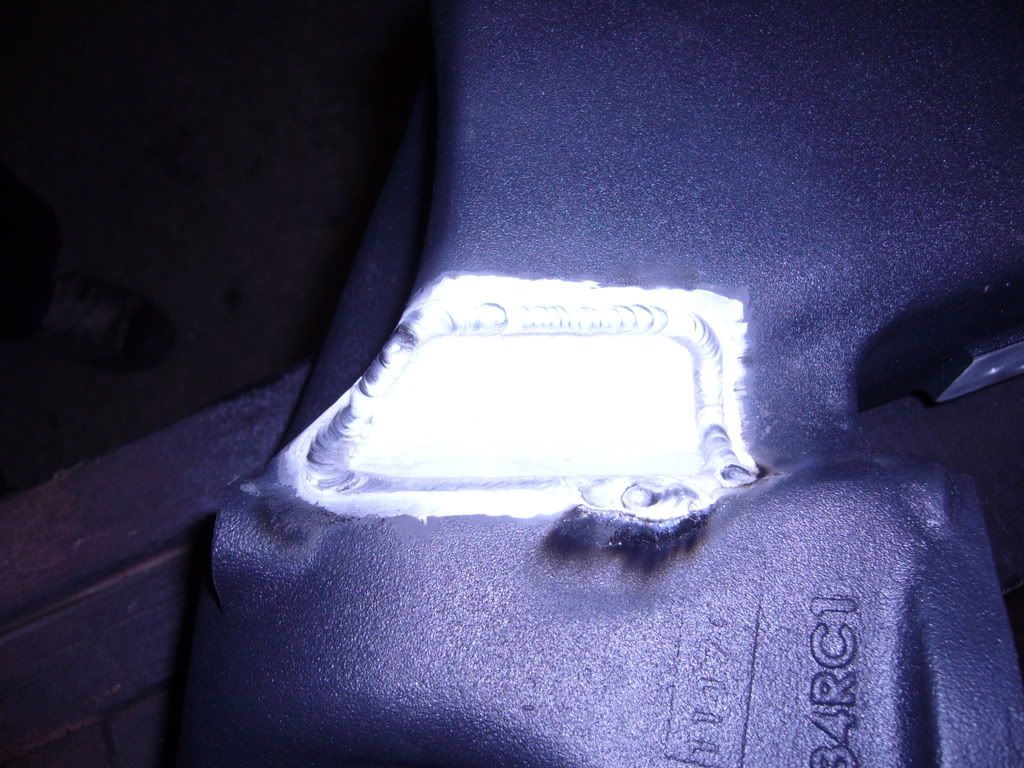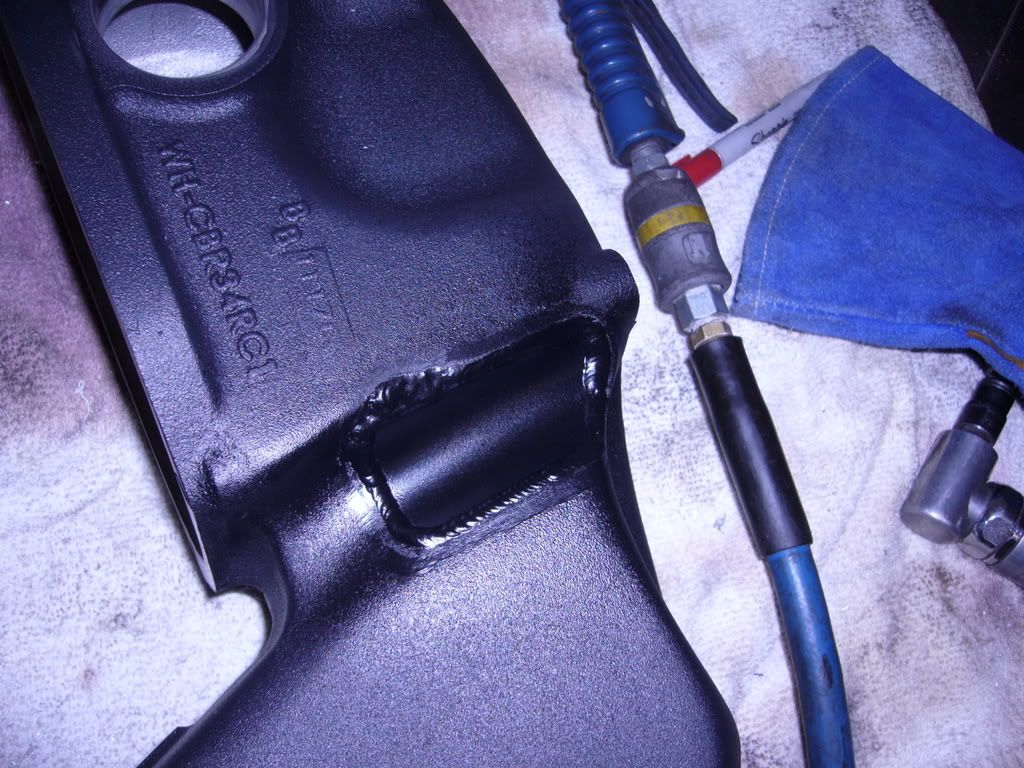 Other than that it, everything else fit well and it comes with everything except gaskets...:hmm:well, I had a sheet of gasket paper around so that wasn't such a big deal.
I haven't installed it onto my car yet but I'm still trying to figure out how in the world I'm going to get to the bolt that goes from the passenger side rear-intake manifold to head. Oh well, it's going to be another day of fun! :thumb2: Anyways, I just wanted to rant a bit and share my progress with you guys...
I'd also like to give special thanks to one of my workers Jessy for stayin' late and giving me a helping hand, and my Fabricator Scott for coming in to weld up my new intake and my loyal customer Mike for wanting a 2.3 Whipple instead of a 3.4 which motivated me and made all this possible.