What: 2016 Missouri Streetcar Shootout - Race #6
Where: Gateway Motorsports Park - Madison, IL
When: Wednesday Evening September 28, 2016 (Gates open at 4:00pm, racing starts after 6:00pm)
Entry Fee: $30
Join us on Facebook:
https://www.facebook.com/groups/913126088782947/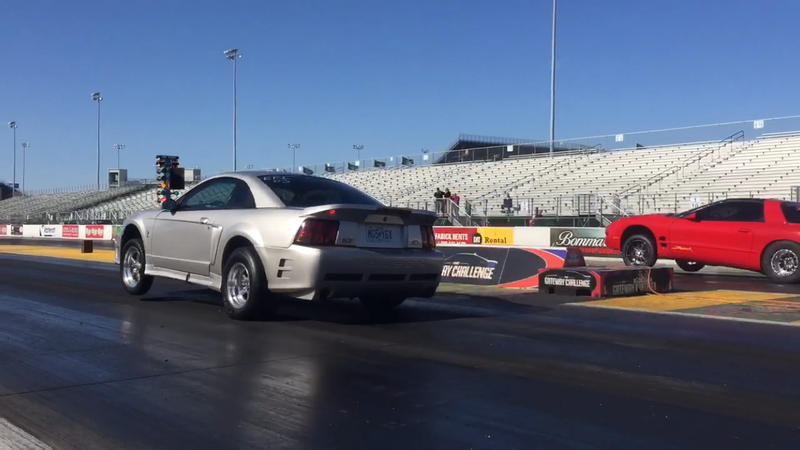 Missouri Streetcar Shootout Guidelines
-Vehicle must have current registration/tags with VIN-matching license plate
-Any engine combination is allowed
-Any transmission allowed
-Any transmission controller allowed
-Any transmission valvebody allowed
-Any power adder or combination of power adders allowed
-Any tire type and size allowed
-Any suspension allowed
-Any exhaust allowed
-Any fuel allowed
-Any carb or fuel injection system allowed
-Glass windows only (no lexan, non-glass)
-No minimum weight
-Towing to/from the starting line and shutdown area is prohibited
-Tube chassis is prohibited
-Pro tree
-Trophy and prize money TBD
2016 Missouri Streetcar Shootout Overview
The 2016 Missouri Streetcar Shootout is a heads up racing class/series at Gateway Motorsports Park. The class will be populated with street based vehicles that have current license, registration, and tags. A license plate with a valid tag that matches the registration and VIN is required.
Racing events will occur on select Wednesday nights in conjunction with the Wide Open Wednesday Test & Tune Sessions, and on select Saturdays/Sundays in conjunction with the Gateway Bracket Point Series. Racers in the class will be called to lanes by the tower, minimizing time waiting in staging lanes.
The class will be a heads up racing format on a pro tree. Two rounds of qualifying will establish a class ladder for elimination rounds. In some races there may be time trial rounds before the two qualifying rounds. All racers who race in at least one round of qualifying are eligible for elimination rounds. The elimination ladder will be set up by either a random hat draw of qualifiers (with top two qualifiers on opposite sides of the ladder) or a conventional sportsman ladder.
Each car in the class is guaranteed a minimum of (3) runs in this format. Tires of any type and size are allowed.
Any engine combination, transmission, suspension, power adder(s), tire size, exhaust, and fuel is allowed. No minimum weight is established. The main requirements for the class are the current registration with VIN-matching plates and factory chassis. The vehicle must move under its own power to the starting line and from the shutdown area. Towing is prohibited.
EVENT WINNERS
Race #1 WINNER! Caleb Cox with his turbocharged Mustang: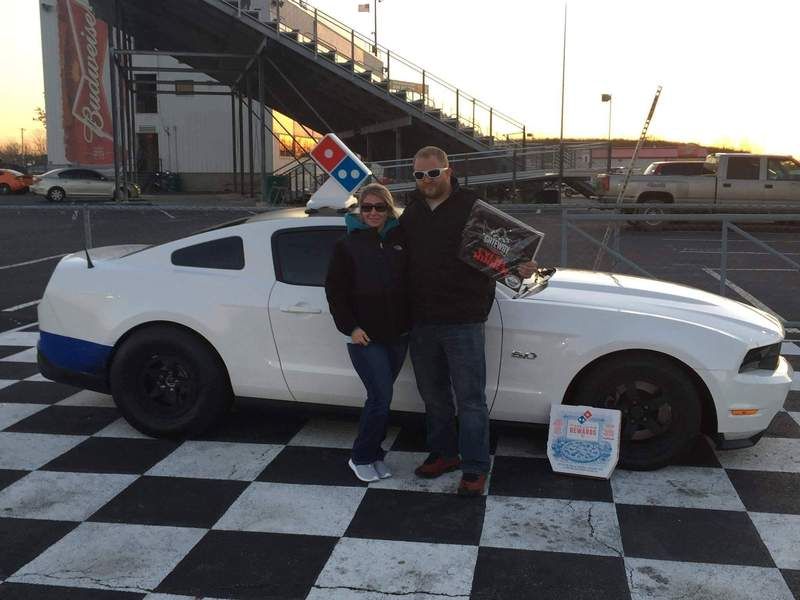 Race #2 WINNER! Chad Barton with his supercharged Corvette:
Race #3 WINNER! Benjamin Stum with his turbocharged Firehawk:
Race #4 WINNER! Matt Martin with his turbocharged Ford LTD:
Race #5 WINNER! Matt Martin with his turbocharged Ford LTD: