Discussion Starter
·
#1
·
I just bought a Hellion turbo kit, so I am selling this polished V-1 Vortech S-Trim kit for the 96-98 Cobra. I bought this as used kit and never had a chance to install it it.
I want to be clear that this kit is NOT complete. Everything that I have is in the pic(s). I will TRY to define what is not included, but as I have not installed it on my car I am not sure so please go to this link to look at Vortech parts list to decide for yourself.
Support | Vortech Superchargers
The head unit seems to be in great shape with no play in the shafts and no damage to impeller.
What I know comes with the kit...
1) Polished V-1 S-Trim Head Unit and polished discharge elbow
2) Mounting bracket for head unit
3) Vortech Coolant Crossover and Radiator splice nipple
4) 8, 10 & 12#. I will update the size of the pullies
5) Vortech FMU
6) Bosch Bypass valve
7) (2) Oil feed lines & (1) Oil return line
8) Belt tensioner pulley
What I know is MISSING from the kit...
1) Discharge tube from elbow to throttle body and coupling
2) Belt
3) All bolts and various installation hardware
4) I THINK the intake assembly is pretty much complete, however it is a pieced together intake. As you can see in the pic, the tube from supercharger to MAF is a Procharger unit and the elbow is I believe Vortech.
5) Obviously this is a tuner type kit, so obviously MAF, injectors, fuel pump and tune not included.
6) EVERYTHING I HAVE IS IN THE PICS, THERE IS NOTHING ELSE THAT I HAVE. THESE ARE THE THINGS THAT I KNOW ARE MISSING. IF THERE IS ANYTHING ELSE THAT I FIND IS MISSING I WILL LIST THEM HERE. AGAIN THOUGH, I AM NO EXPERT SO LOOK INTO THE PARTS LIST FROM VORTECH TO BE SURE.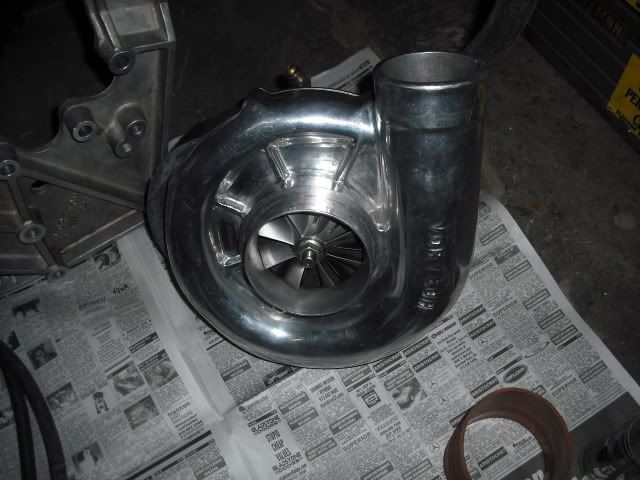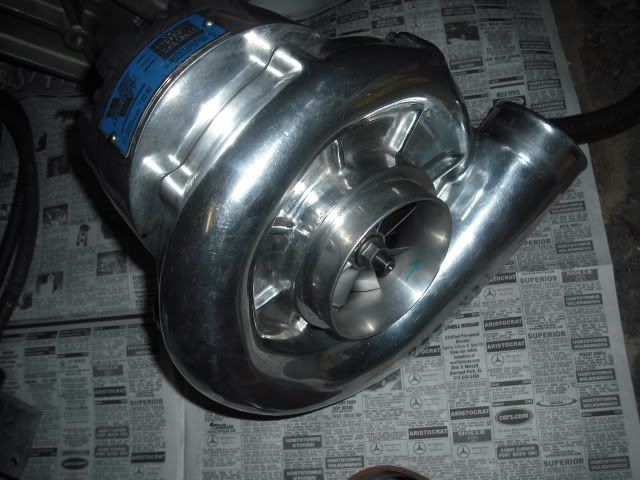 I am asking $1600 obo for the kit. Let me know if you have any questions! I also am selling Lightning MAF in another thread for $85 shipped.