I need to clean the garage out and get rid of this stuff. I am no longer doing a modular swap so no need for this stuff. No reasonable offer refused. I will list the Ford Part# for the items that have them. Everything has been stored in those huge blue locking containers inside my garage. My email for Paypal is
[email protected]
. You can also email me or PM me any questions.
PCM Part#F6ZF-12A650-JC LLX2 out of 96 Cobra, works, had the rear 02's, egr, and PAT's removed by Lamotta Performance in Longwood, FL. Great for hot rod or classic swap. $100 +ship obo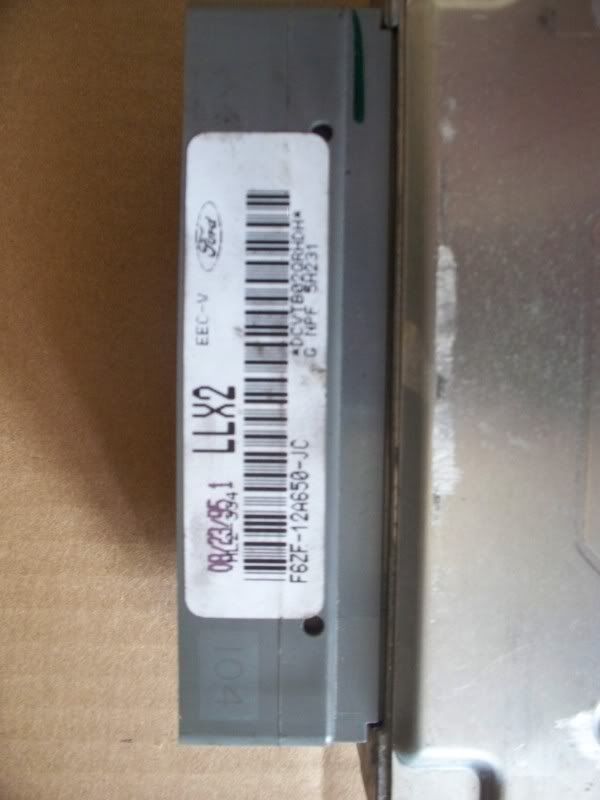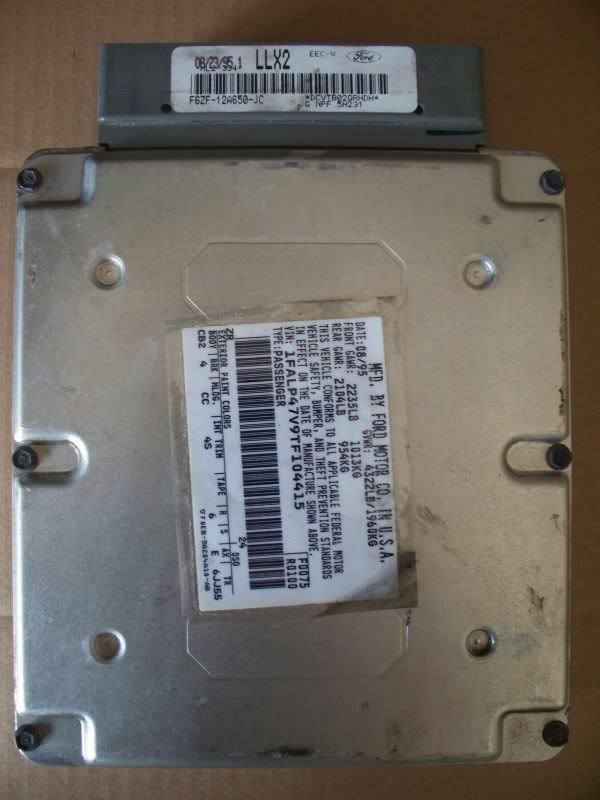 Engine Harness Part#12B637-N160L. This harness has never been used. Was removed from a crate engine. I labeled everything but never got to use. Very good condition $125+ ship obo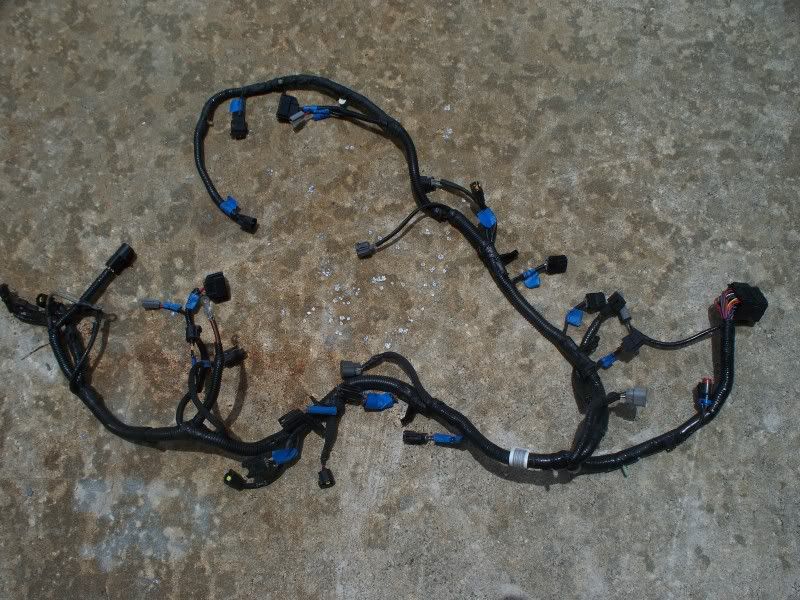 Main body harness. Good condition. Didnt see any broken connectors. Everything was working when removed. I was careful because I was going to use this in my swap. Couldnt find the main part #. Other part numbers are F6ZB-14405 / F5ZB-18C618. This is huge and heavy $50+ ship obo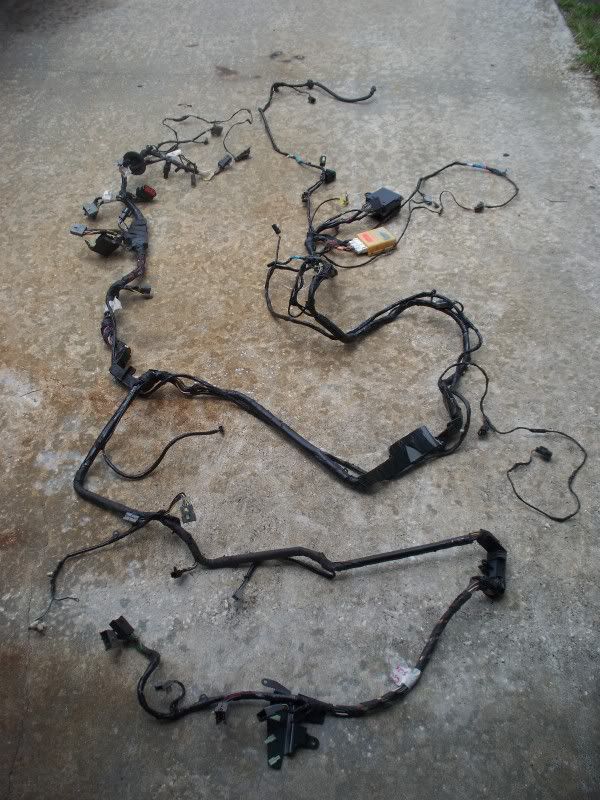 Driver and Pass side door harness Part# for p/s is F6ZB-14A265. Both in good condition. $20 each or $35 for both + ship.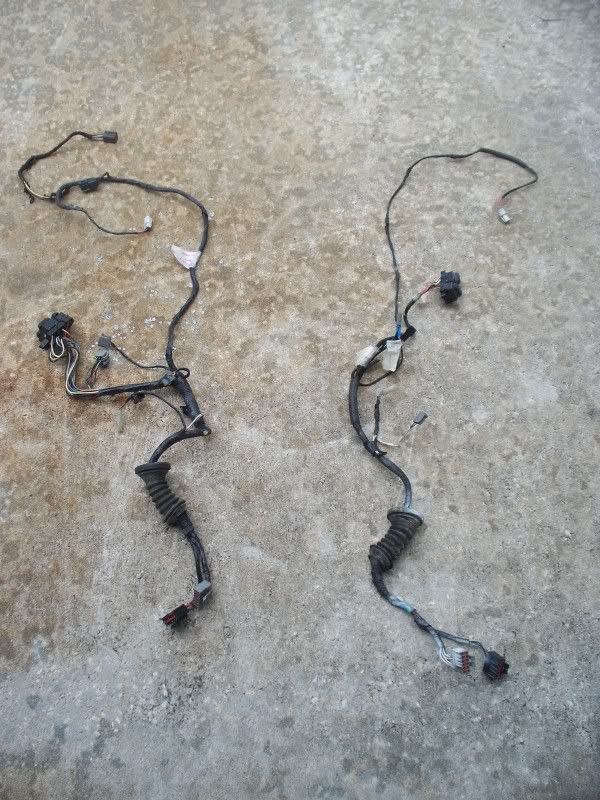 PCM harness no part #. Good condition. $50+ship obo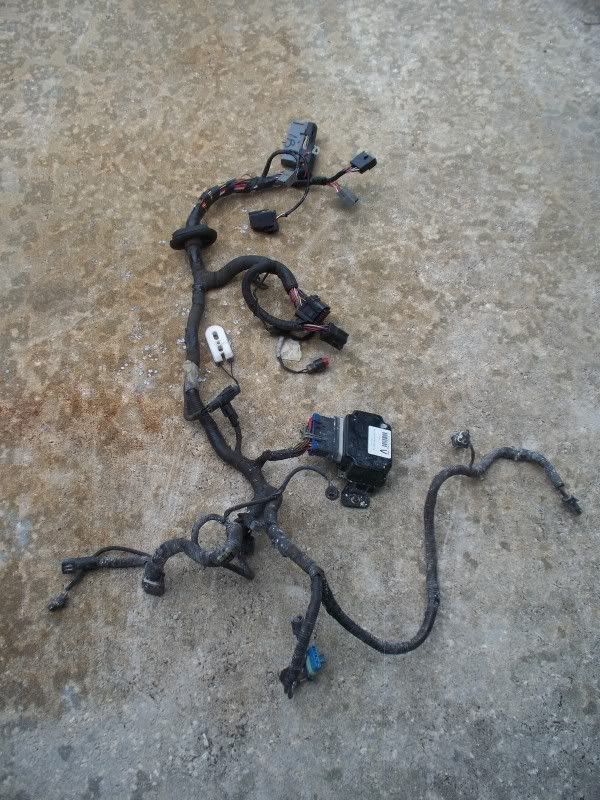 Airbag Module Part# F6ZF-11B215-BB. The 11 may be wrong was hard to read. $20+ship obo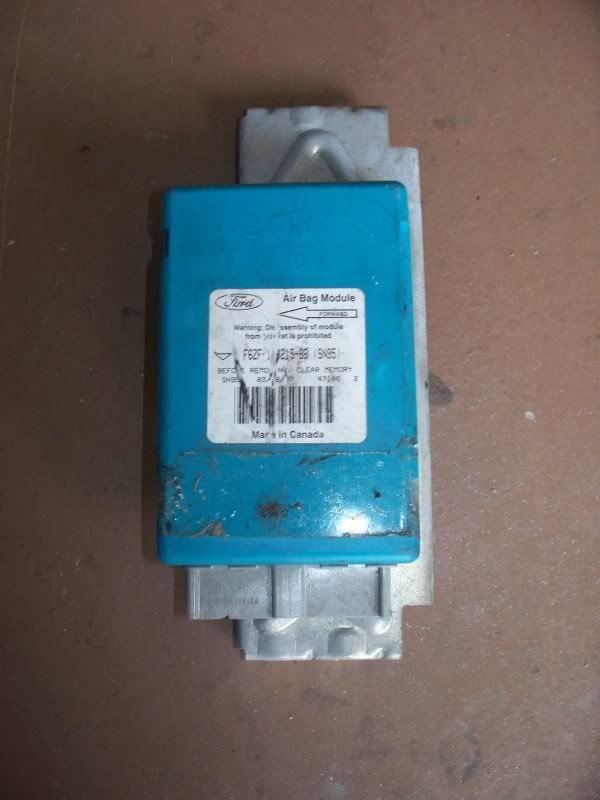 5 speed clutch and brake pedal assembly $50+ship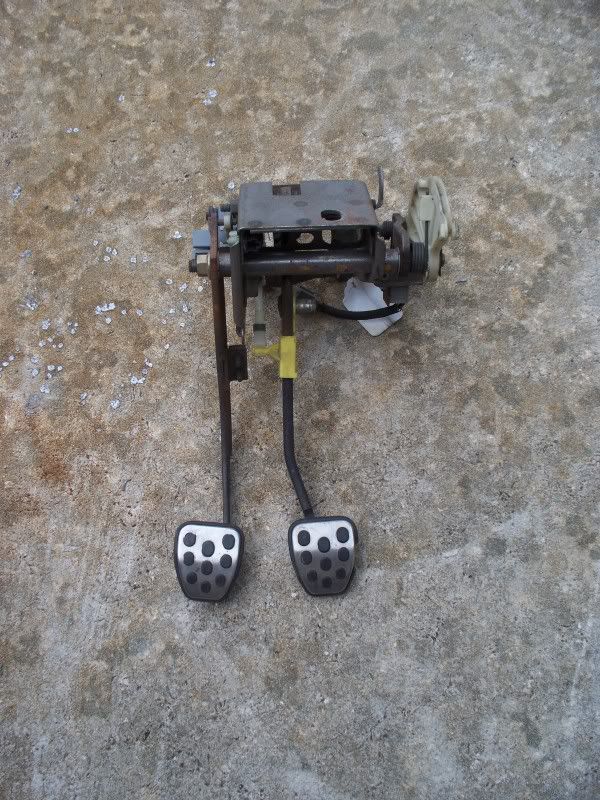 Set of 4 02 sensors. Blue part# F6DF-9G444-AA. Green part# F5MF-9F472-A2A. $50 for all 4 + ship obo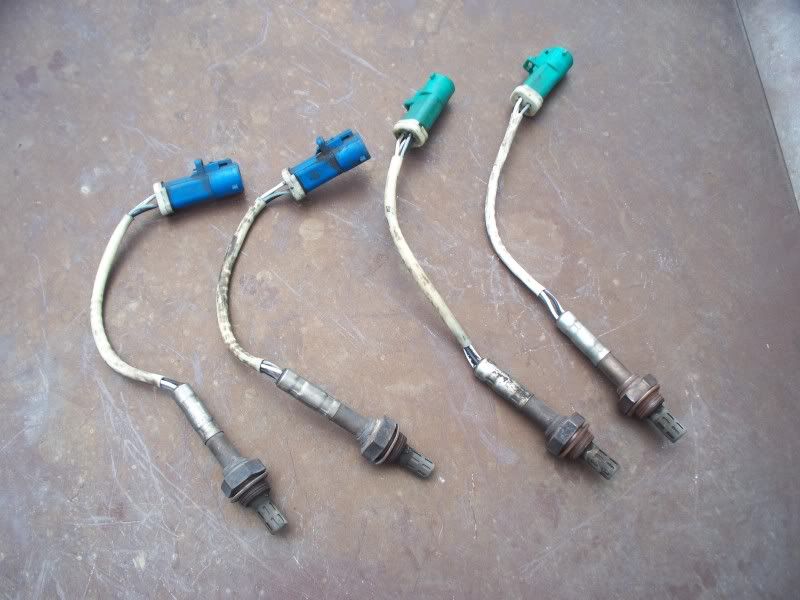 Rear Spoiler F4ZB-6341602-AC $40+ship obo
Cruise Control Cable Part# F8ZF-9A825-BB $25+ship obo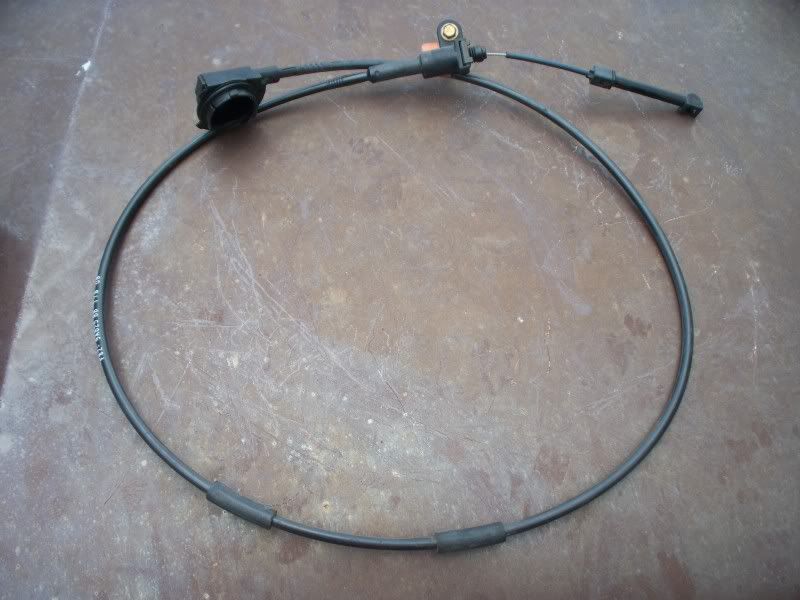 Cruise Control Module Part# F6ZF-9C735-AA $25+ship obo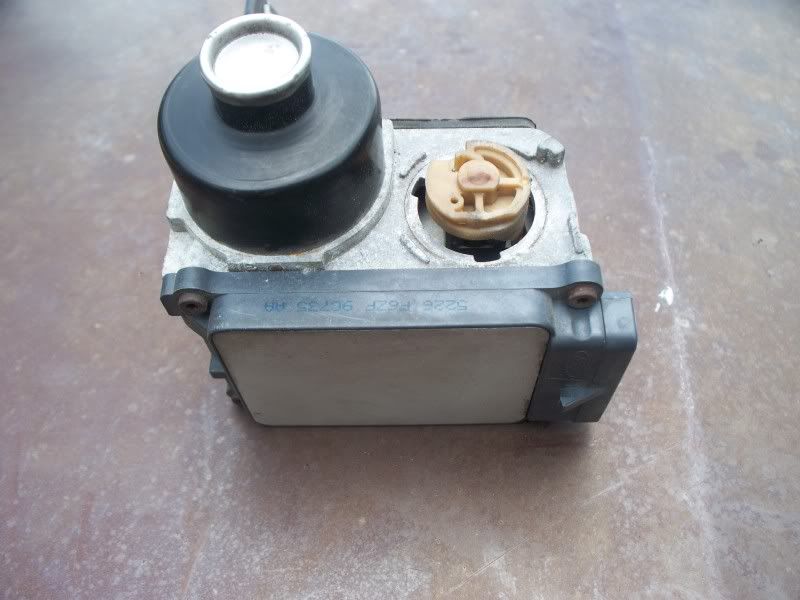 Gauge surround, has switch on right side $10+ship obo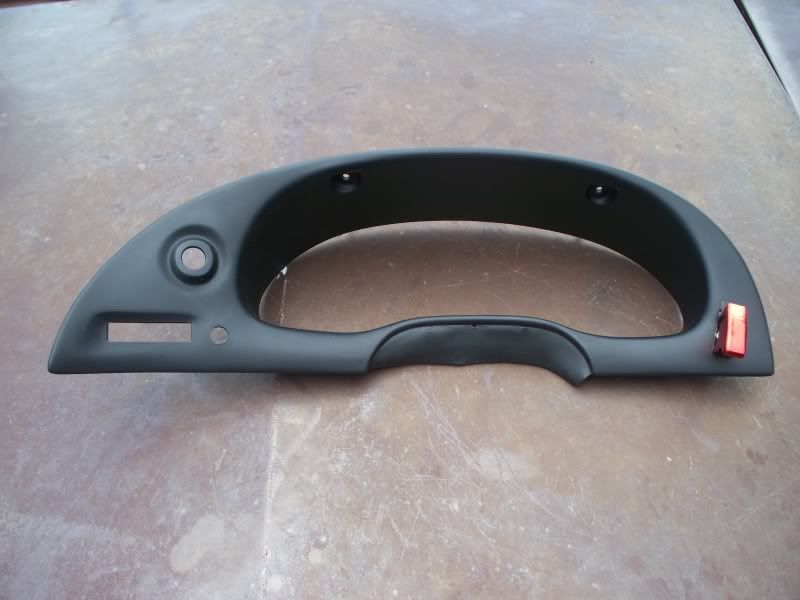 Gauge Cluster, worked when removed. Shows 154943 mi. Part# F6ZF-10849-FA $100+ship obo
Interior door pulls with cables and power lock actuators. Good condition $20 each + ship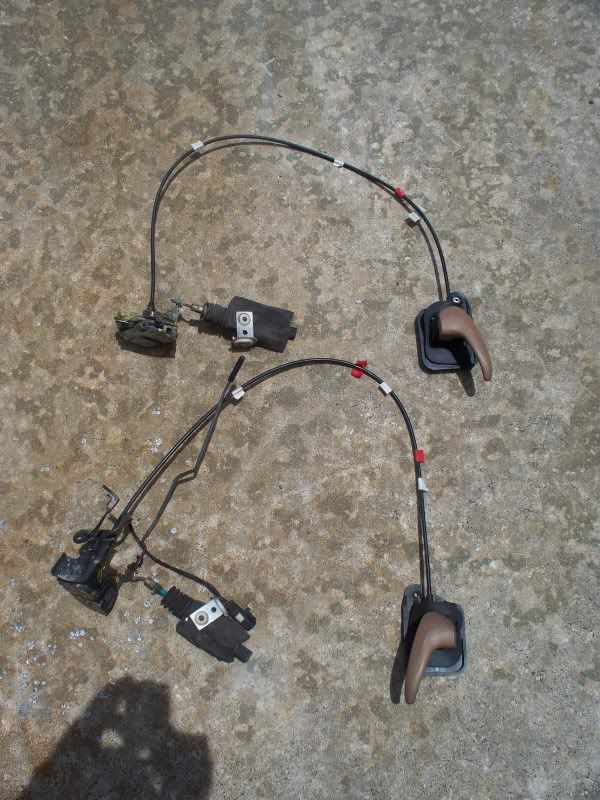 Foglight switch, with pigtail, Part# F4ZB-15K218-AC $10+ship
Rear defrost switch, no pic $5.00 + ship
Complete Mach460 Sound System, worked great when removed. Everything worked included in the radio and CD player. Amps Part# F4ZF-18C808-AB. Radio Cassette unit Part# F8ZF-19B165-CA has a hole in one button. CD Player Part# F8ZF-19B160-AA. Door tweeters Part3 F4ZF-19A067-AC/BC. Speakers Part# F4ZF-18971-AA. Would like to sell as a whole package including everything in the pic $150+ship obo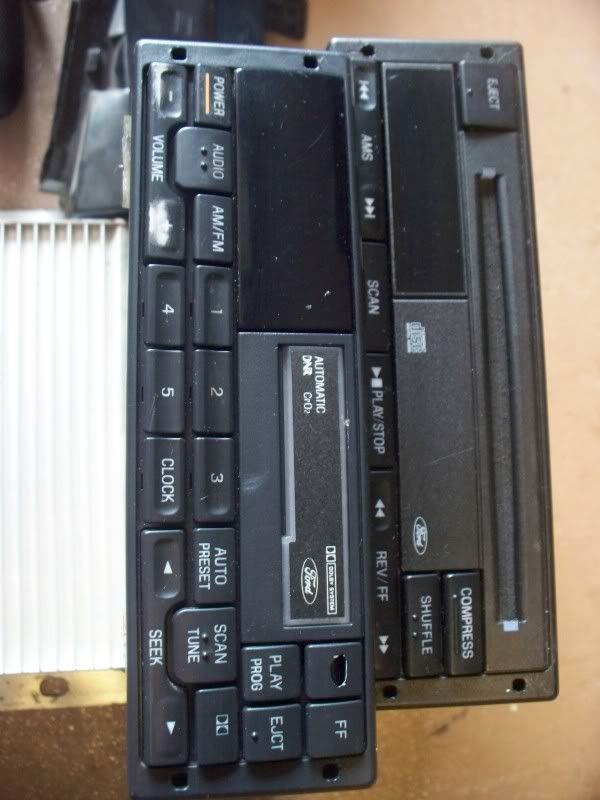 Complete set of Seat Belts $50+ship obo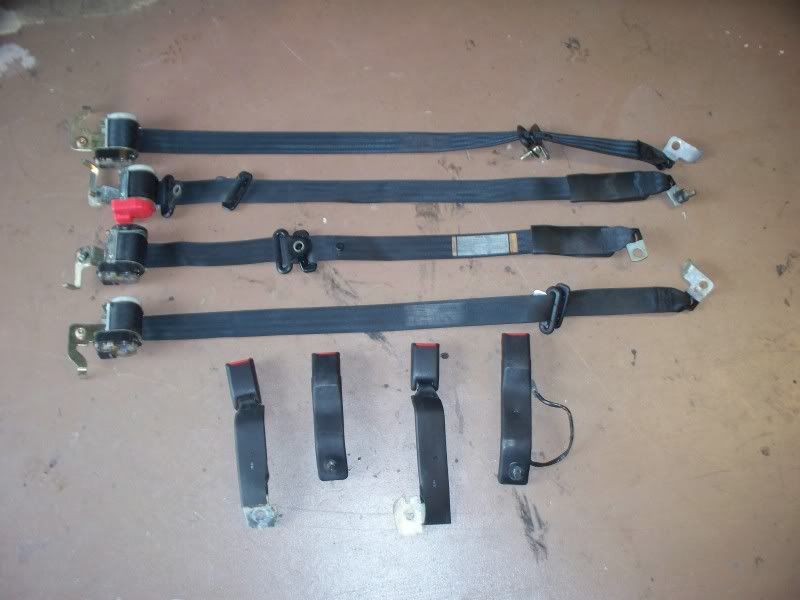 Moroso Oil/Water adapter Part# 23681. Also including 2 different gaskets, a AN-Radiator fitting, and 2 12 AN-hose barb fittings, along with all the stock AN fittings that come with the kit. This is what you need to gain clearence over the stock oil/water outlet. Over $200 in this. $100+ship. Only used for mockup.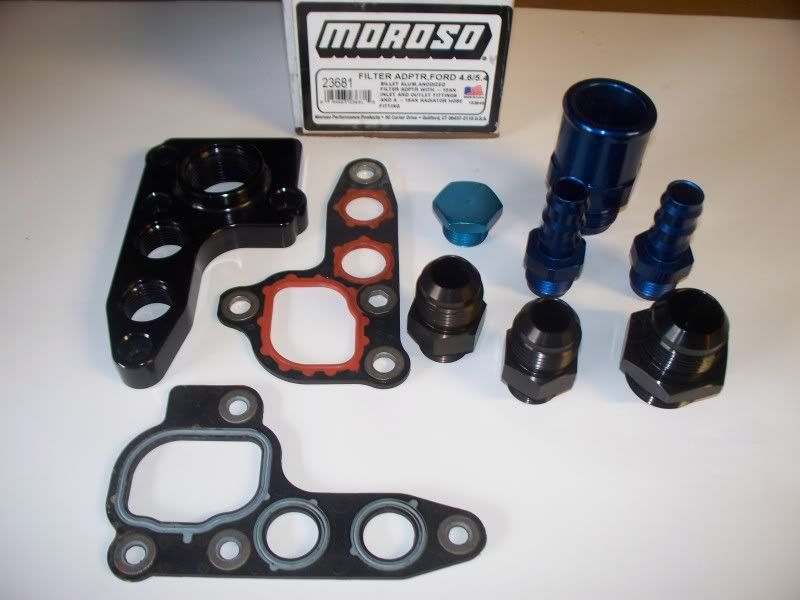 BeCool Aluminum Radiator Part#35007. 26.5 in. Wide, 20 in. High, 3 in. Thick, Manual Trans. Ford inlet and outlet. Never used. $212.95 new. $130+ship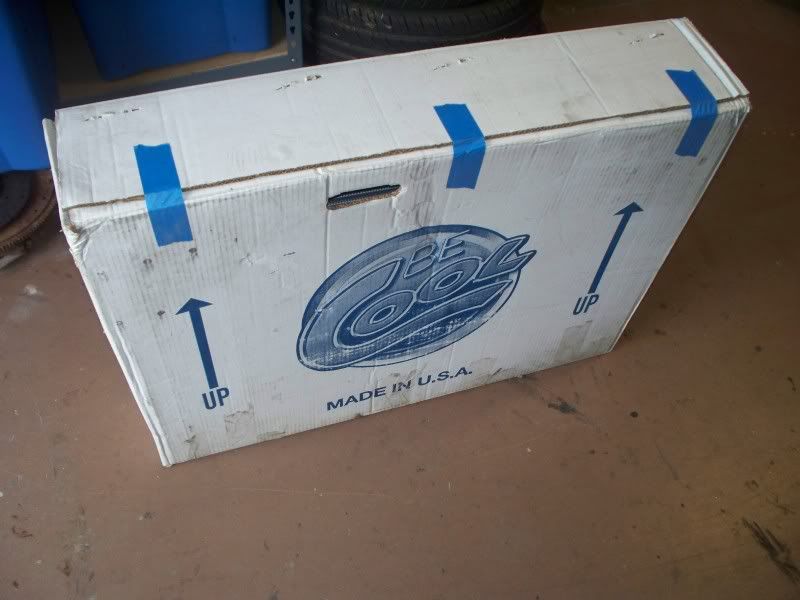 Cobra side skirts. One is slightly tweaked on the top edge, caused the paint to crack. No tears or splits. $25+ship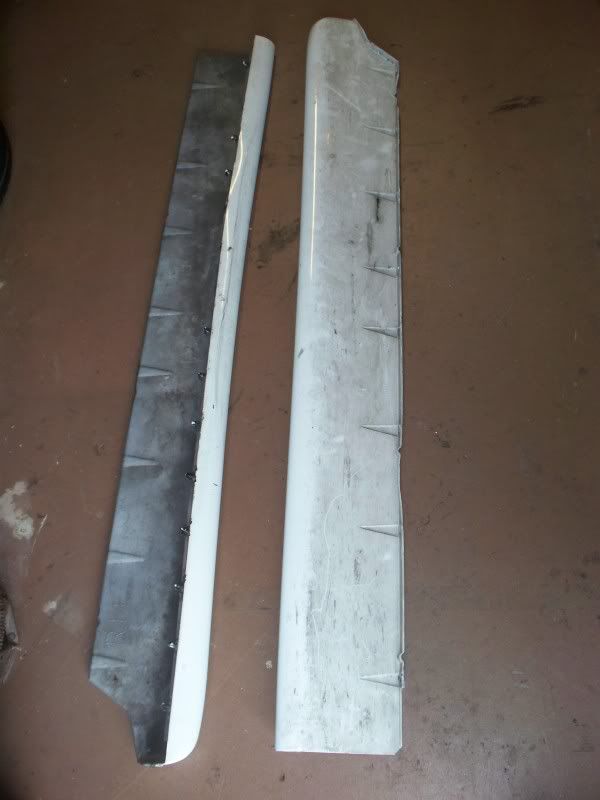 Engine plate that goes between engine and trans $20+ship obo
Dip stick and tube $30+ship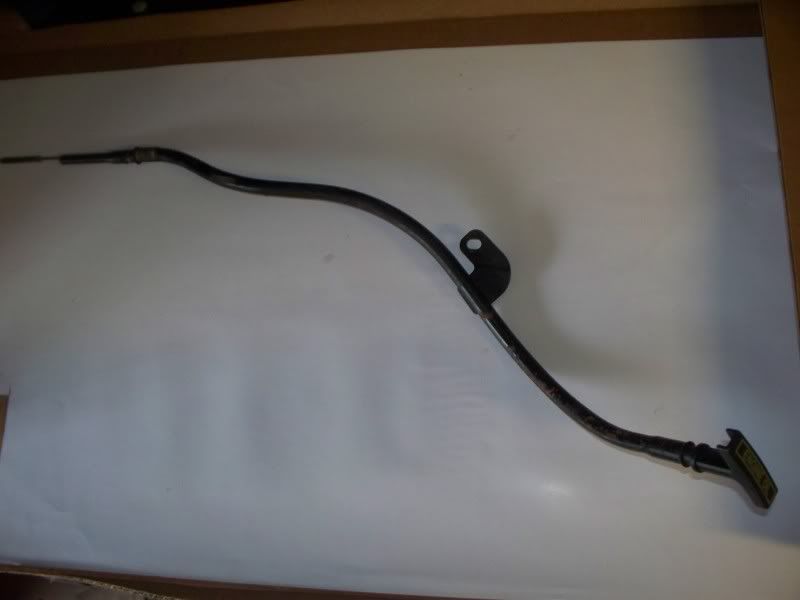 Third brake light with harness $10+ship
Dash clock $5+ship
Power dist box cover $5+ship