Looking for something better than what I currently use.
The Comp Cams for 4V have a large hex in the middle of the camshaft. This hex can be used to put a large wrench on to hold or rotate the cam, depending on what you are doing.
Here is the process I am currently using to fasten the intake cam:
(Photo Courtesy of 5.0 Mustangs and Super Fords)
A problem with this arises when using a keyless gear while locking down the intake cam with a high amount of torque. In summary, the cam can move just a bit (from trying to fight against the torque wrench while holding the big cresent) or the crank can move a bit (from the secondary chain driving the primary gear without holding the crank or exhaust cam). On stock cams, there is a nice holding tool that couples the cams together. I have heard of some people actually using this tool to hold Comp Cams. I haven't tried that yet, and my initial thoughts have me wondering if it would work around the large hex on each of the Comp Cams. Stock Ford DOHC holding tool:
I looked around, and found this Suburu tool. Found it a bit interesting, but not applicable in this situation:
Anyway, just sharing thoughts and open to ideas. It took my friends and I several tries last night to dial in the intake cams. We were just a few degrees off time after time, due to very slight movements. Happens on every engine it seems while following the current process. Would like to find a tool or an improved method to hold the aftermarket Comp Cams when locking them down.
Thanks...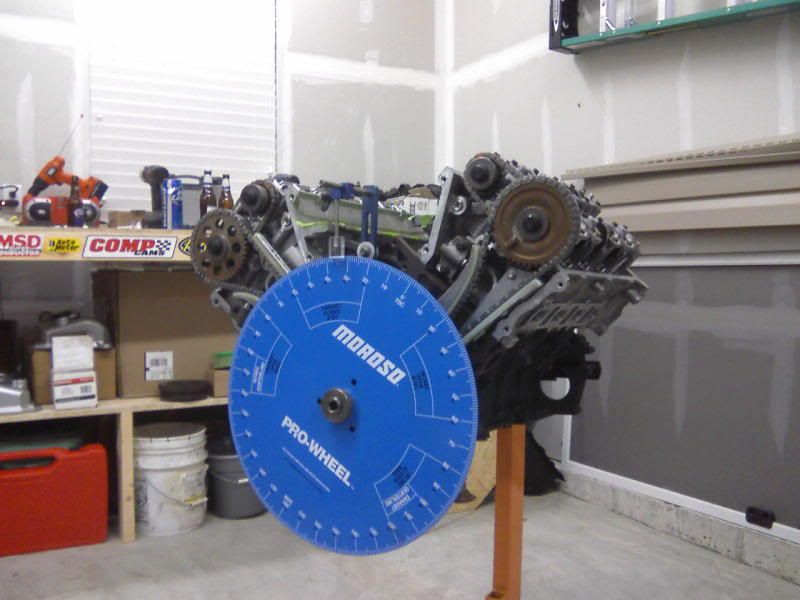 (Cliff's 2003 Cobra Engine for 4.0L Whipple - Comp Stage 2 Cams, Comp Valve Springs, Moroso 18" Degree Wheel, Cal Spec Pointer, Comp Cams Degree Wheel Lock)