Discussion Starter
·
#1
·
i have been testing this out for a few weeks now and i have found a way to keep the CEL off with no cats. it still shows up in the monitor status as ready and working properly and there is no need to do anything with the tune. i am running the tune from Kenne Bell that has the downstream's enabled and it works like a charm
this is what you need
Vibrant Oxygen Sensor Defouler - Universal Exhaust Items
this is my test side sensor. YOU MUST INSTALL THESE WITH THE PIPE OFF!! i used 2 spark plug foulers that were drilled out to space it out enough for the testing.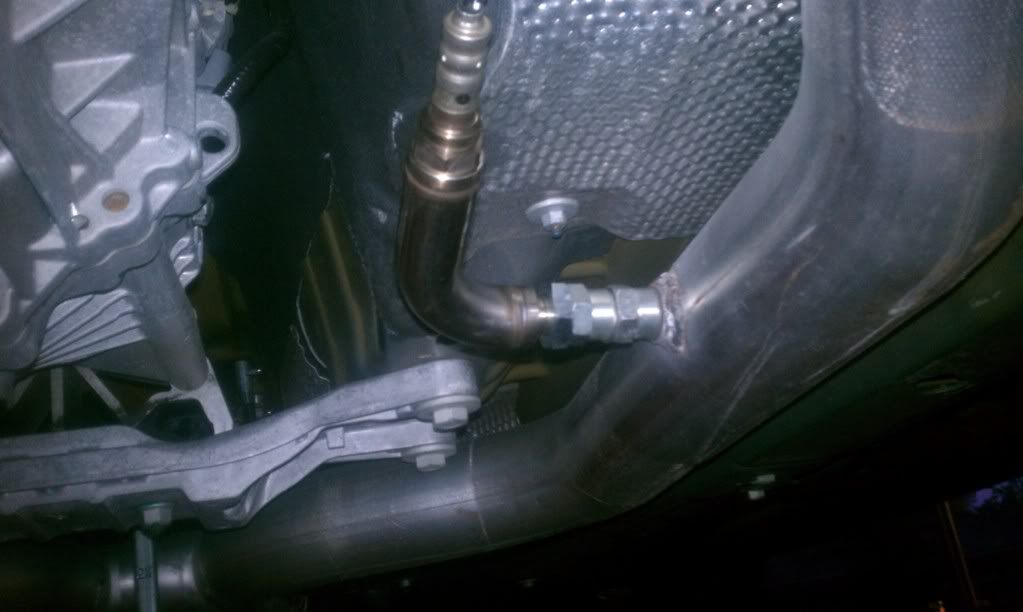 this is the stock sensor in the stock location i used to see when the CEL was going to pop on. i always got the 420 and 430 codes at the same time. i kept it stock to see if they would still throw a code at the same time for the testing.
i have put over 500 miles on the car with this setup and it only throws the code for the stock sensor. the 90* fitting is showing ready and working fine and no code has been set. i will have the other 90* fitting installed this week and will keep this updated as it goes.