Discussion Starter
·
#1
·
Hey guys,
I've been rocking a Hellion single turbo kit (Turbonetics 76mm) since 2005 and at the time of the install, I thought that would be PLENTY of power and would never want/need any more….. lol. I got used to the power real quick but instead of upgrading the turbo, I decided that I would spend a few years making use of the kit. Well, this past winter I decided that I was ready to go bigger/better but the only way I could justify spending any amount of cash on my car is that I had to have a setup that would net some significant results… I was already running 10.5 with a crappy 60' on a pump gas tune and I know it had low 10's in it… so any upgrade would put me in the 9's but if I'm going to drop a chunk of cash on this project, 9's wouldn't be enough… I wanted 8's in a close to stock weight car. I understand that it would have been easier sticking with a single setup and you can bash me all you want but I chose to go twins… sue me
I used my tax return to by the hot/cold side of the turbo kit… Then I sold my single kit to purchase the twins. I've been purchasing all the supporting mods over the past couple of months.
Key Notes:
I don't have the budget to fully maximize this setup so we'll have to wait until next year to see its true potential
I'm on a cash-only budget so things move a little slower when it comes to acquiring parts
I'm doing as much work as I can myself in my apartment garage and I work a lot of hours so completing the project is going slow as hell
Current Setup:
2001 Cobra
4.6L Teksid, Stock Crank w/ Manley H-Beams and Manley 11cc Pistons
Stock Termi Heads
Stock Upr/Lwr Intake
TH-400
Stock ECU
Dual 255's (in tank)
Twin Turbo Setup:
CG Fabrication Hot and Cold Side
Precision PT6766 CEA Turbos, Journal Bearings, Ported S Housings, T4 Flanges, .81 A/R
Notes: I feel that pushing some twin 62's would have allowed me to reach the 8's but I really wanted to shoot for mid 8's in the long run without having to max out the setup. Next up were the 6466's but damnit they only come in BB and they're $2,000/each…. So I said screw it and went up one size to the 6766, journal bearing, and they cost $1,300/each… kind of hard to pass up $1,400 in savings by going bigger :-/
Supporting Mods:
Tial Q BOV, 11psi spring (for now)
Precision 46mm Wastegates
BA5000 MAF
Bosch 105lb Injectors (will be running race gas for now)
Need some suggestions on fuel pumps…
I told my tuner I'd like to be around 1,000rwhp for now because that's the most I'm willing to push the H-beams so I don't really have an ET/MPH goal initially… After plenty of research, I've seen several people say they've pushed them further and some say they're only good for about 600-750rwhp… I don't plan on spinning this motor past 7k so I think I'll be ok.
Down the road, I wouldn't mind throwing a set of billet I-beams in there, porting the heads, bigger cams… would love to upgrade the upr/lwr intake… would really love to run E85 but at that power level, an aftermarket ECU will be a must and I can't swing all that right now… I feel that with this setup, I can make some serious power right now and make even more with said upgrades.
Twin Turbo Install:
As of last weekend, I got the driver's side header and up pipe installed and the turbo temporarily installed (for pictures of course)
Passenger side is giving me hell… after pulling the starter, dropping the AC compressor, re-routing some brake lines and removing the factor header studs, I got the header installed. The up pipe install will require some more re-routing of the brake lines right where the enter/exit the ABS… I called it a night at that point. Will start again this weekend.
Parallel Projects / To-Do List:
Relocate Battery to Trunk (using Blk_03's ultra-safe diagram and same shut-off switch… don't worry, I asked his permission first)
Modify Coolant lines (MMR crossover delete and removing bypass hose from x-over to t-stat housing for additional room… thoughts?)
Relocate Oil Filter (CGFab adapter… I have an FRPP adapter for sale for a WAP/Aluminator block… bought the wrong one… M-6881-A5)
Relocate Power Steering Reservoir (just moving it out of the way sprung a leak somewhere… FML)
Relocate AC Line (I think it's the Accumulator? Either way, it coincidentally sprung a leak when I was removing my single turbo kit… it's current position also blocks the passenger side up pipe… Not sure if I should buy a replacement and try to modify it to clear the up pipe or do something else…. Thoughts?)
Pics:
Stacking parts in kitchen (pissing wife off)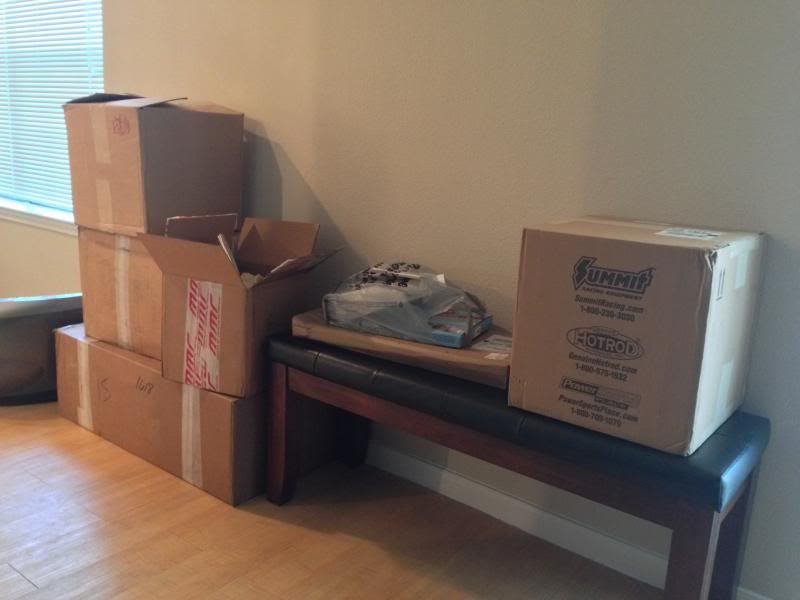 Hot side (before/after ceramic coating)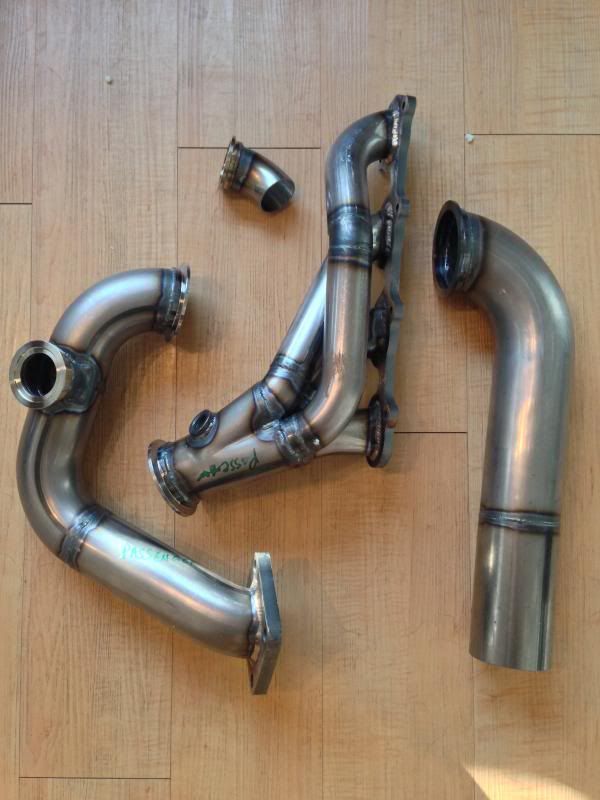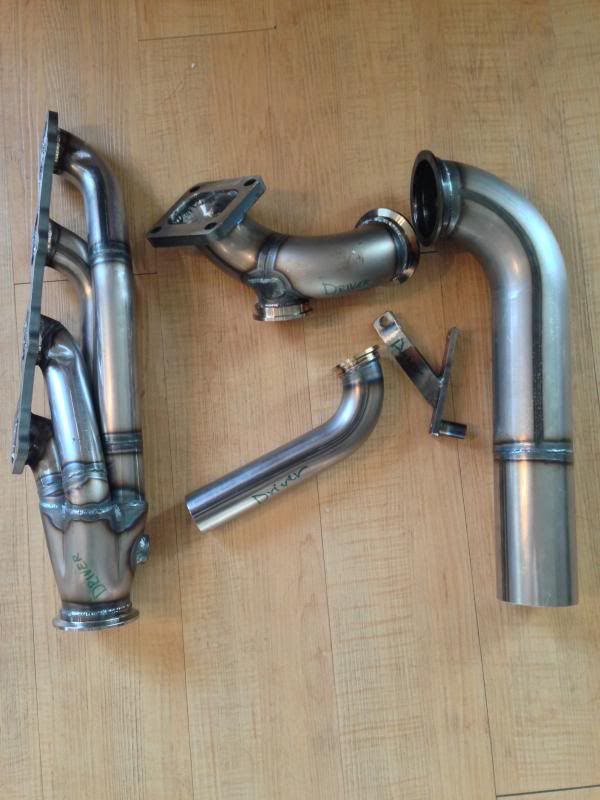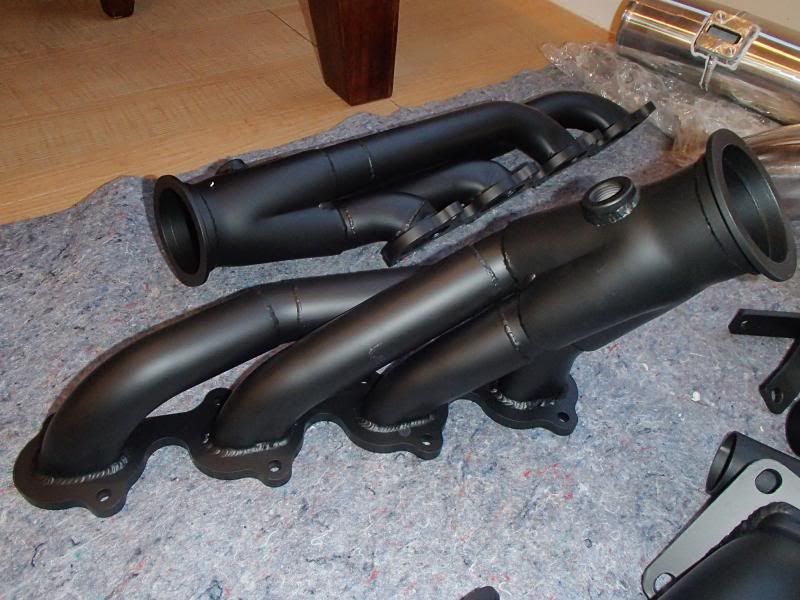 Cold Side (CG Fab included 3.5" MAF Tube for slot style)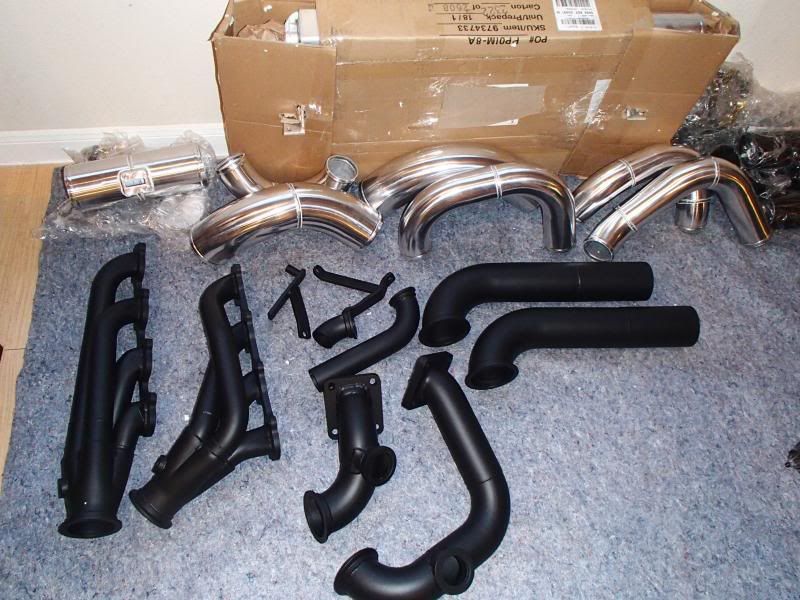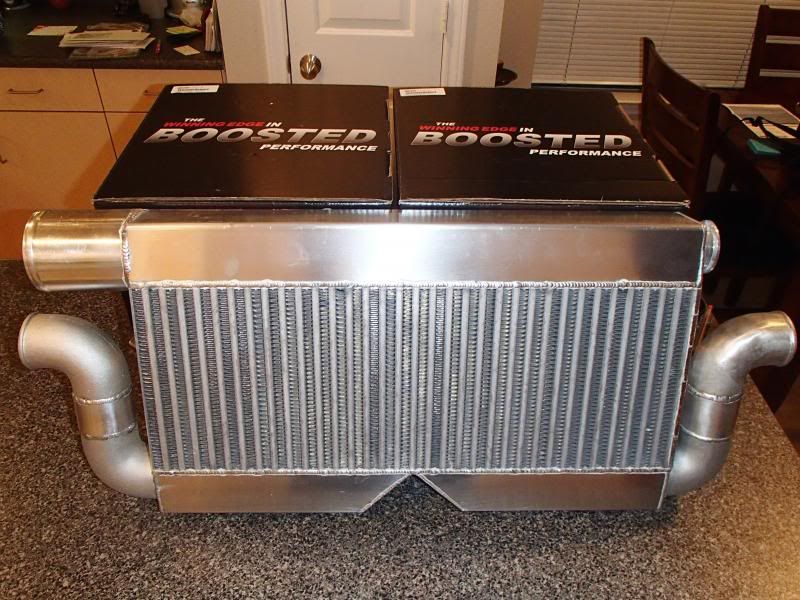 BOV/WG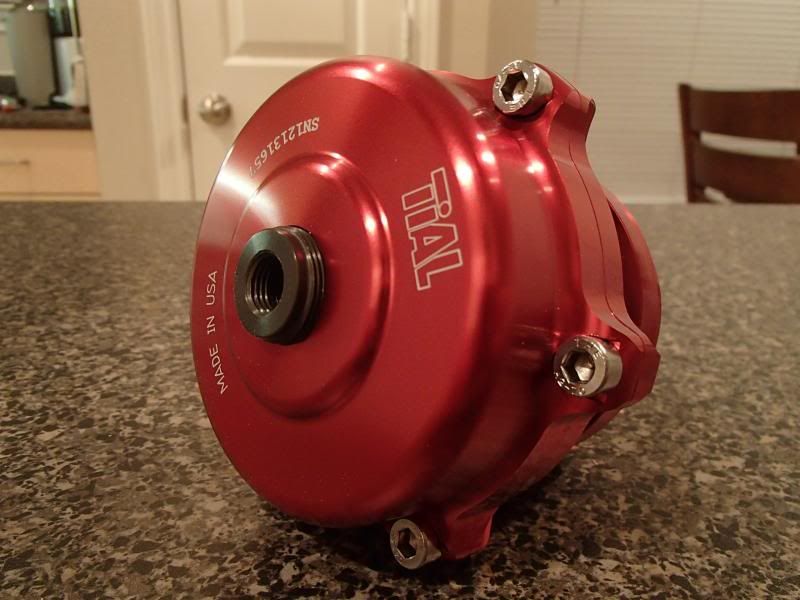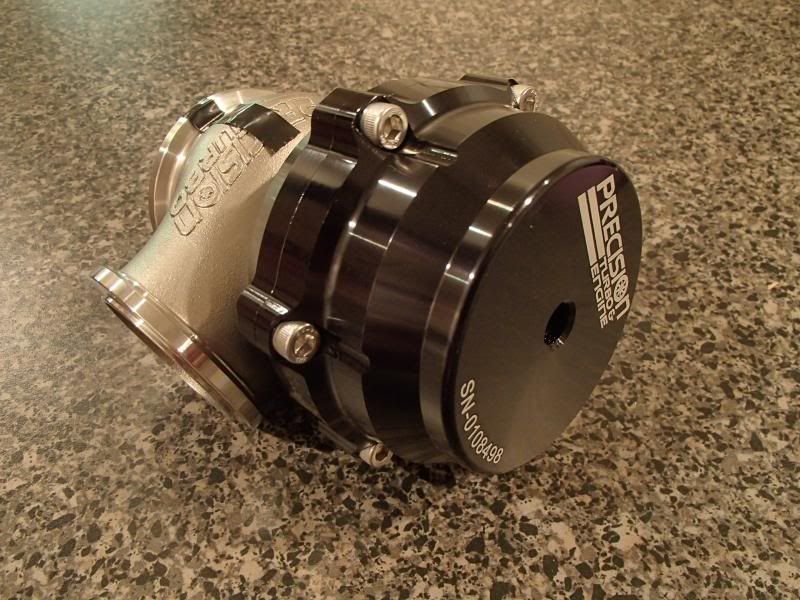 AN Fittings (bought individually off Ebay rather than paying a small fortune at Summit)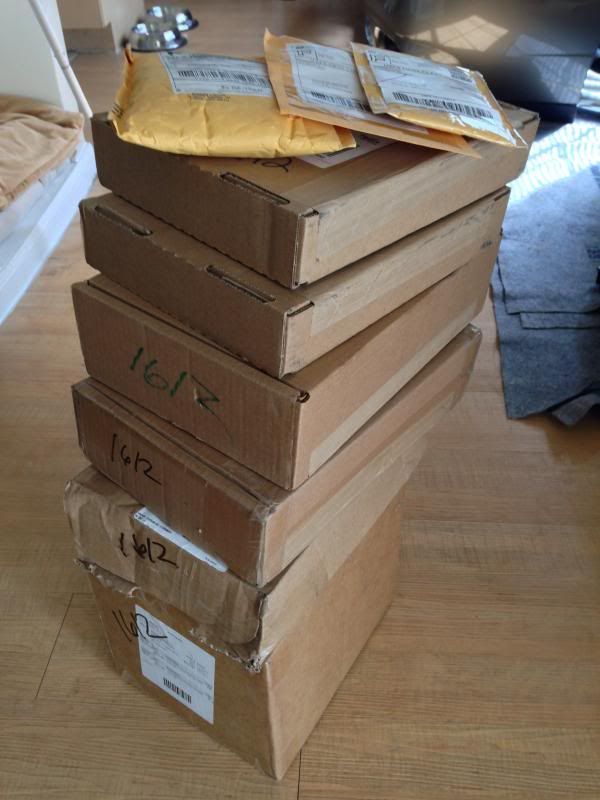 Them Twins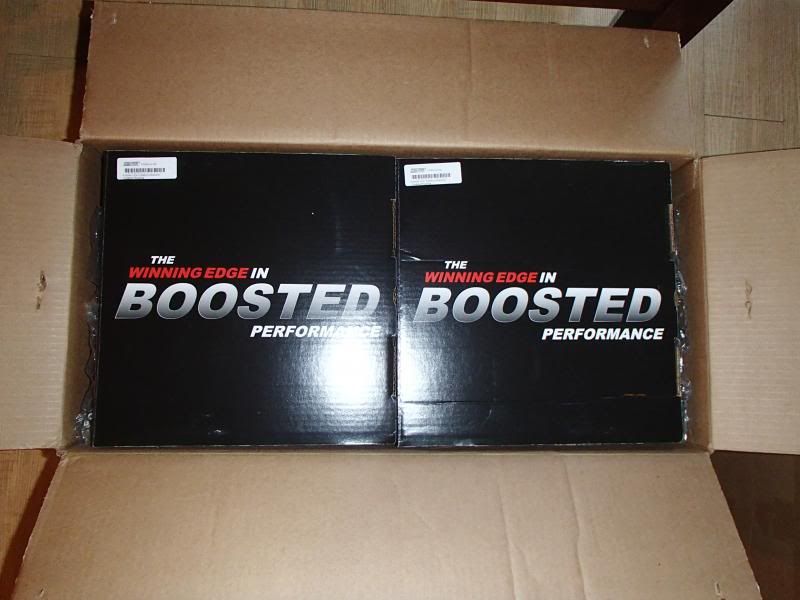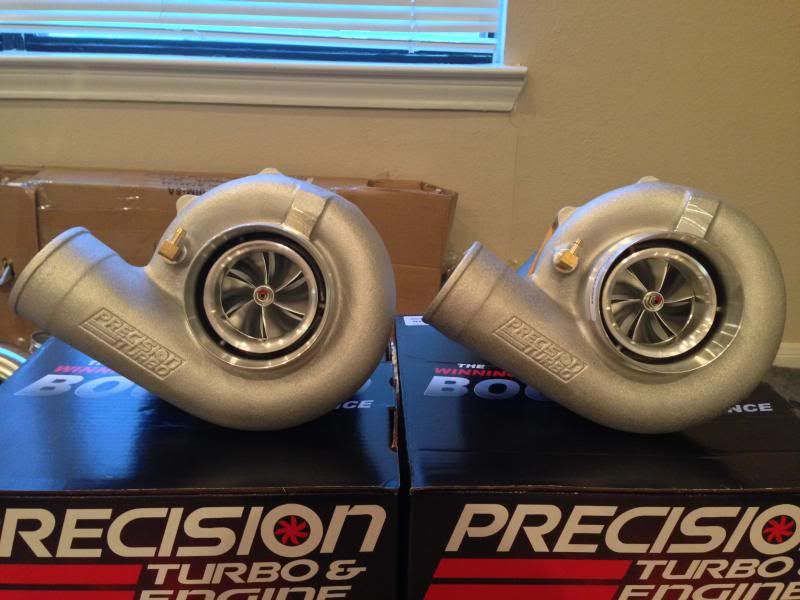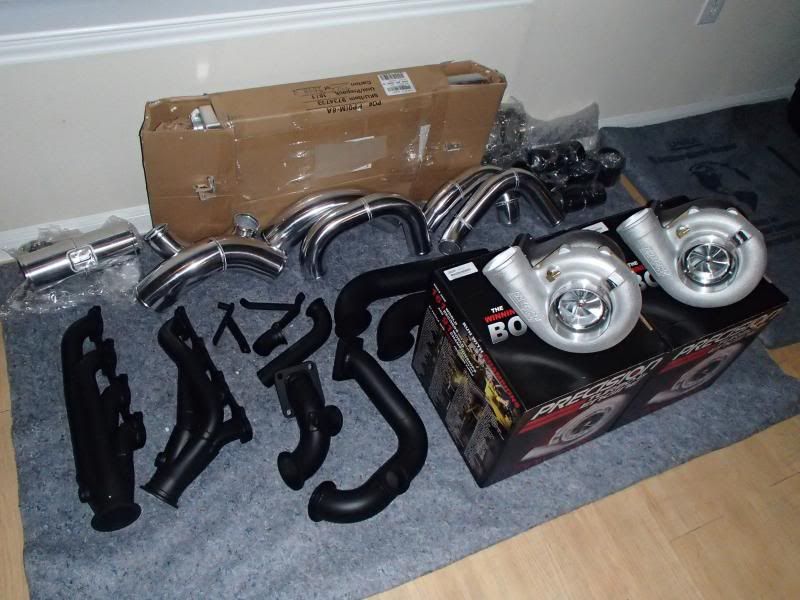 Kitchen Pic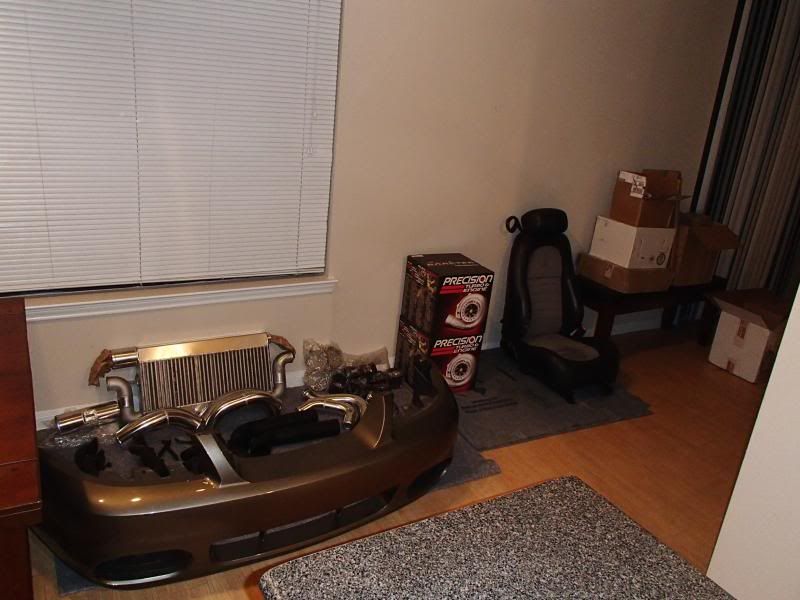 Install (In work)
Batter Cutoff Switch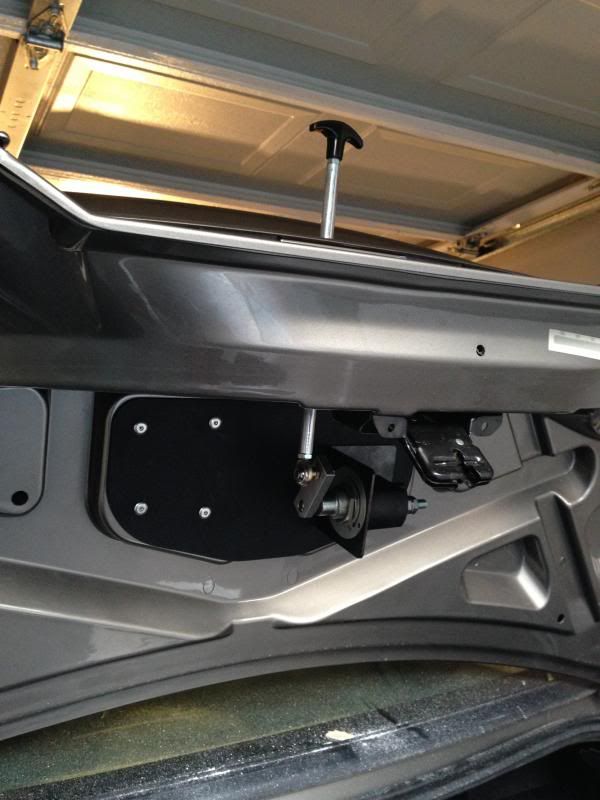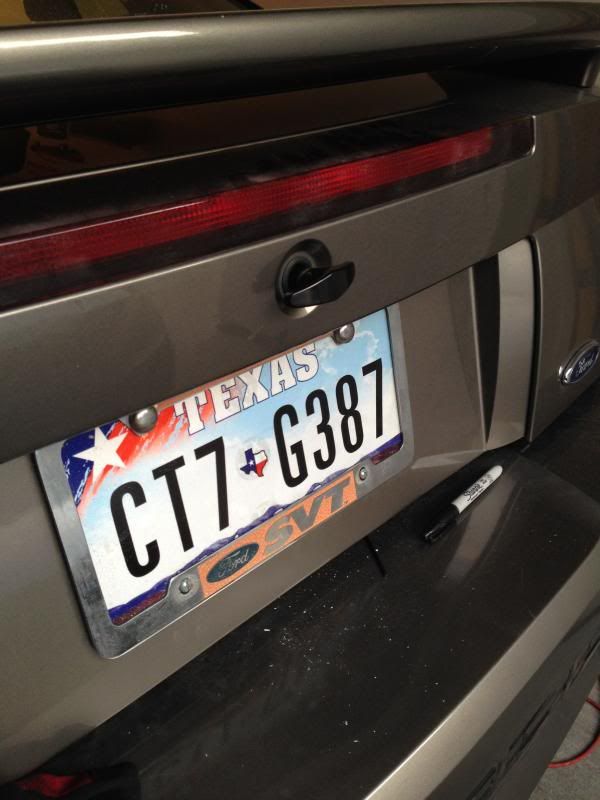 Turbo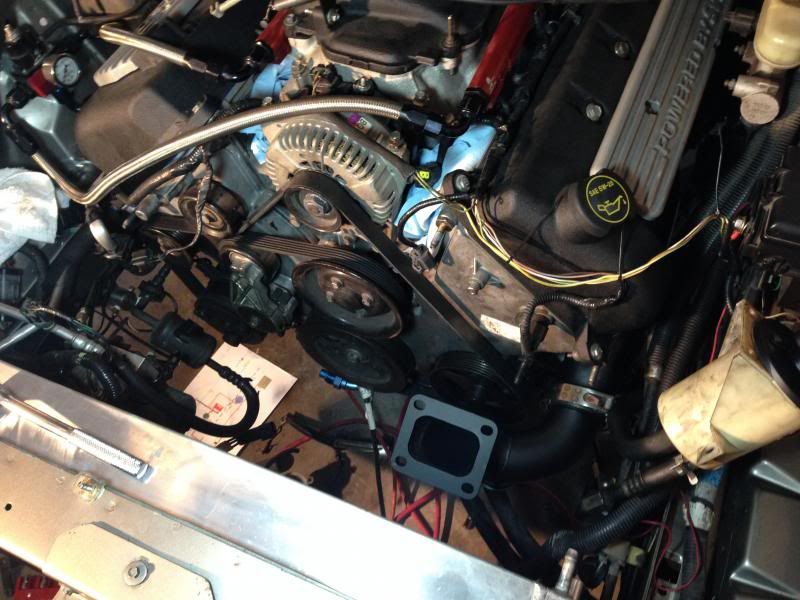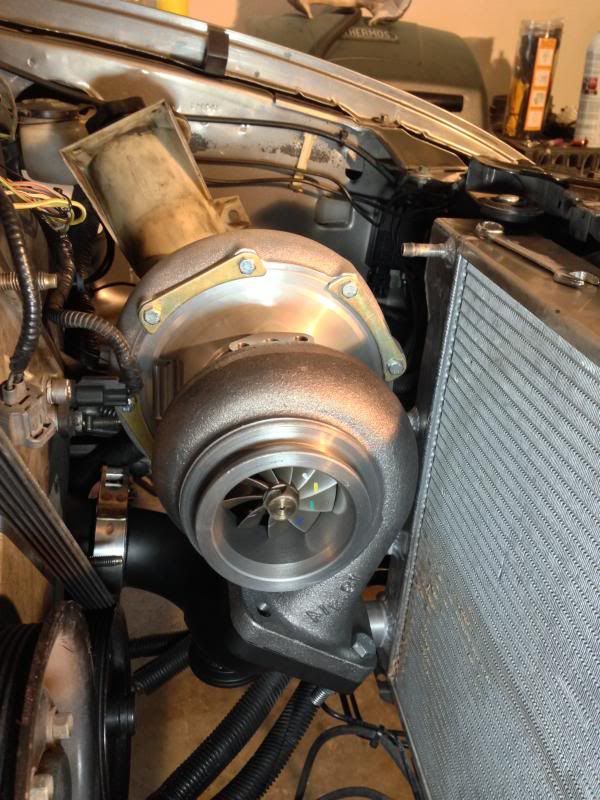 AC Line that sprung a leak and is in the way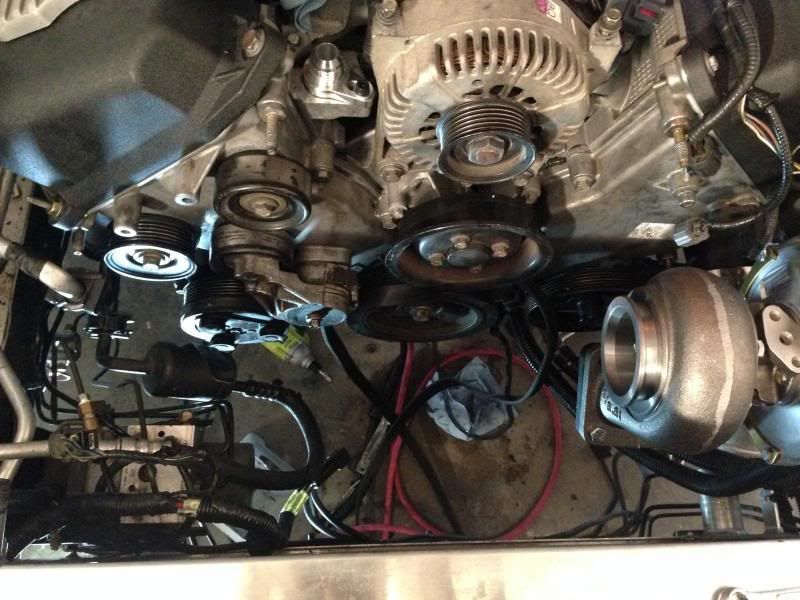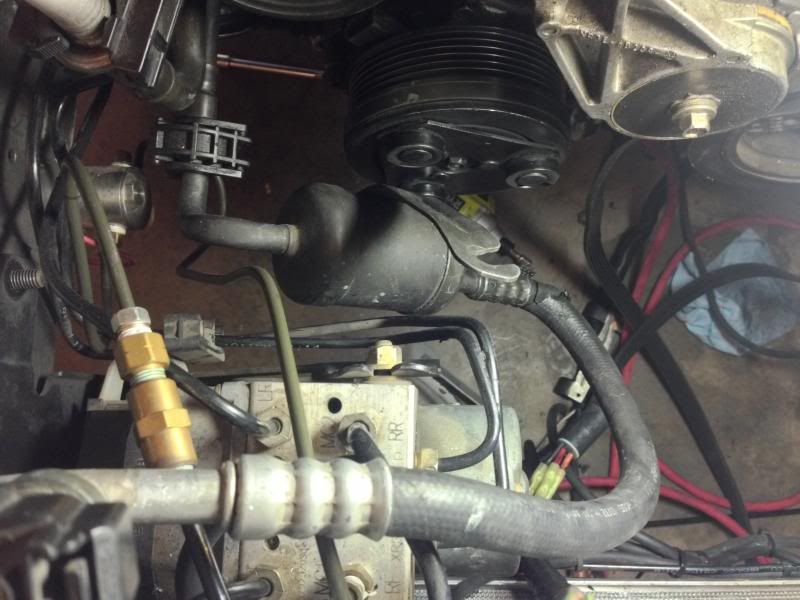 For Sale: