Discussion Starter
·
#1
·
2004 Coupe, 27,xxx miles (nearing in on 28K miles). Bought it with 6,000 miles on it and I've owned it for 4.5 proud years. Absolutely love it, but priorities are priorities. I am buying a home, my first, so the car must go. The car is very clean and has been modded tastefully. Motor is untouched and has all stock internals. Mod list is as follows (will edit in any mods I forget to mention). Sorry but no trades, and please don't waste either of our time with low-ball offers.
Engine:
• Gen II 2.3L Whipple
• Mac long tubes & O/R H
• Flowmaster cat-back
• JLT High Boost CAI
• Tuned by
[email protected]
Drivetrain:
• Centerforce DFX Clutch
• Fidanza Aluminum Flywheel
• Liberty 26 Spline input shaft
• LPW Diff Cover
• MGW Orange Handle Shifter w/ Cobra Bob's Gasket
Suspension:
• Steeda Sport Springs
• MM Full Length Subframes
• FTBR Complete IRS Bushing Kit
• MM Adjustable Tie Rods
• MM Swaybar End-links
Fuel Delivery:
• KB BAP
• Fore Fuel Rails
Other:
• LDC Cooling Mod
• LFP Intercooler Resevoir
• LFP Heat Exchanger
• Speed Hut Boost and A/F Gauges
Appearance:
• Black Chrome SS Inserts from mustangbumperinserts.com
• 50% Tail Light Overlays from stangmods.com
• 20% Window Tint all the way around
• 17x9'' front/17x10.5'' AFS Wheels in rear
• SVT Valve Stem Caps
• Fore Hood Vents
Car makes 580RWHP/550RWTQ on 93/94 Octane tune, 636RWHP/629RWTQ on 100 Octane tune with 2.75'' pulley.
Again, sorry but no trades. And please no low ball offers!
Price is 23.5K O.B.O.
Contact me at (925) 207-6339. Please leave a message if I can't pick up.
Thank you for looking,
Brandon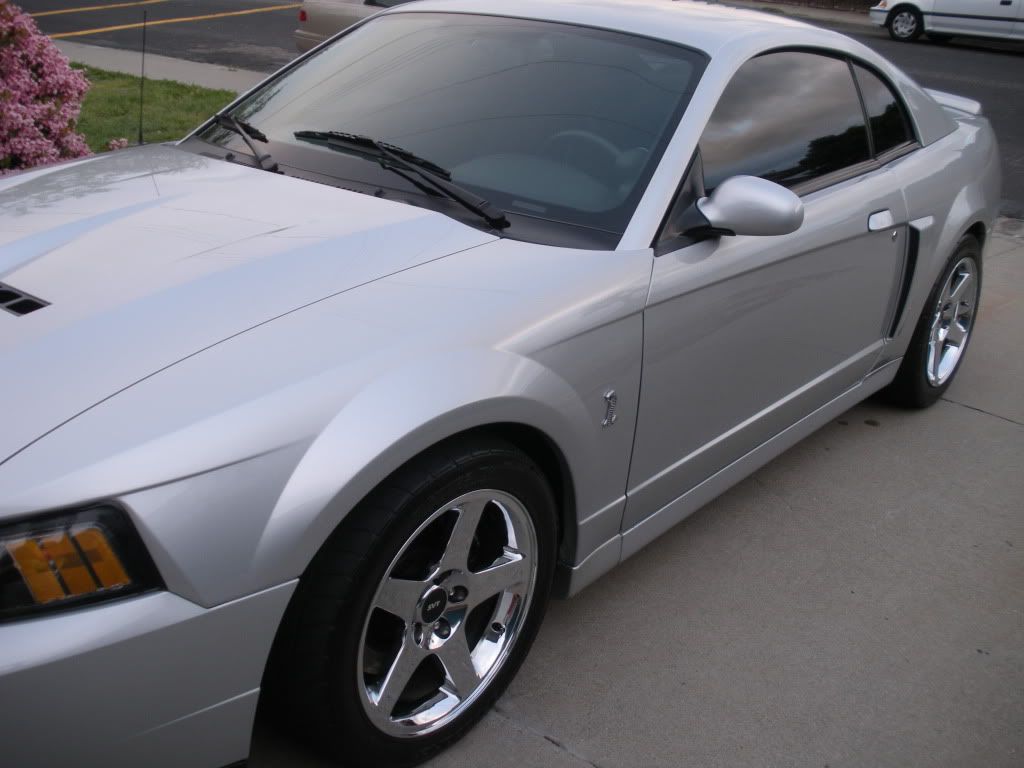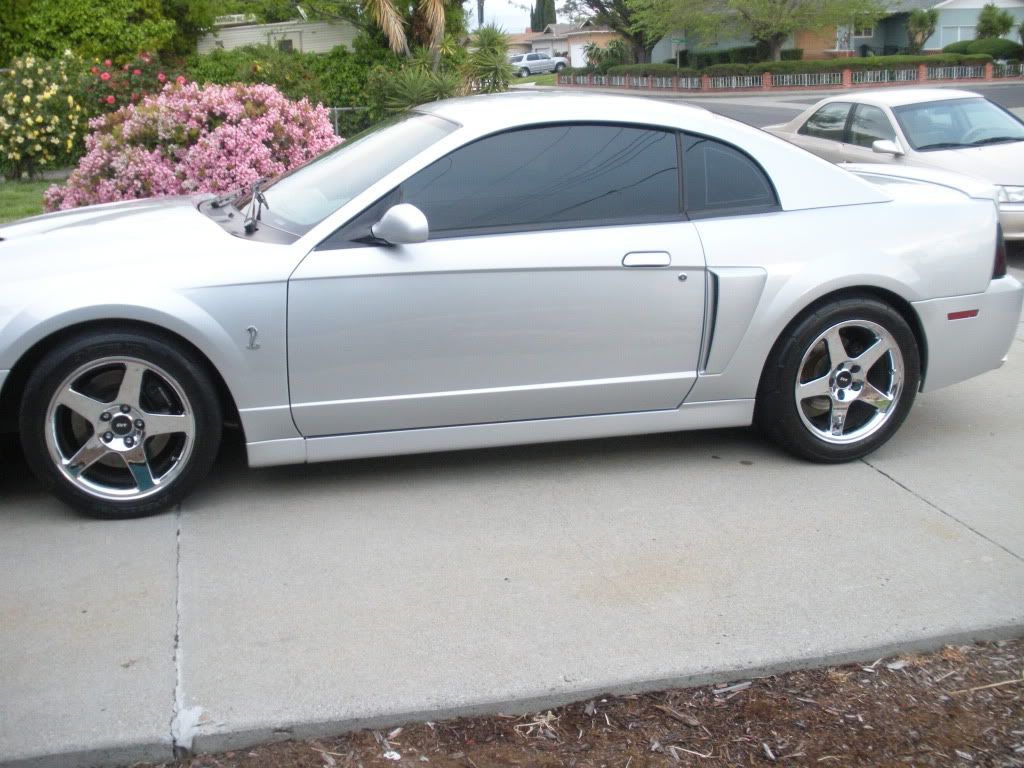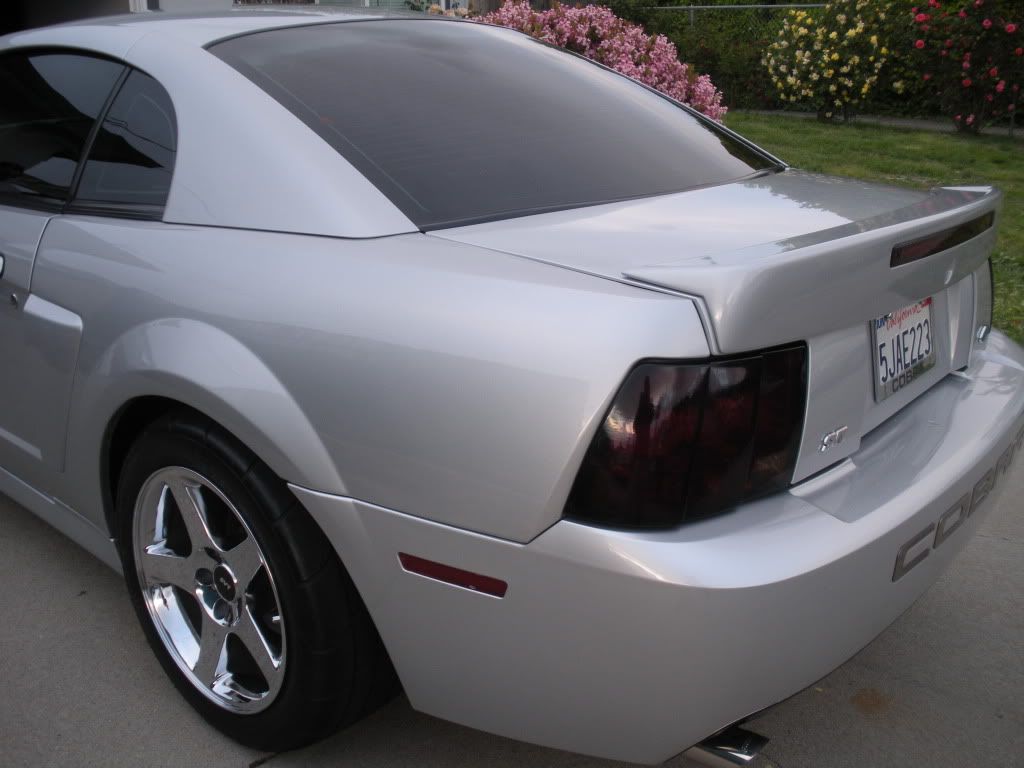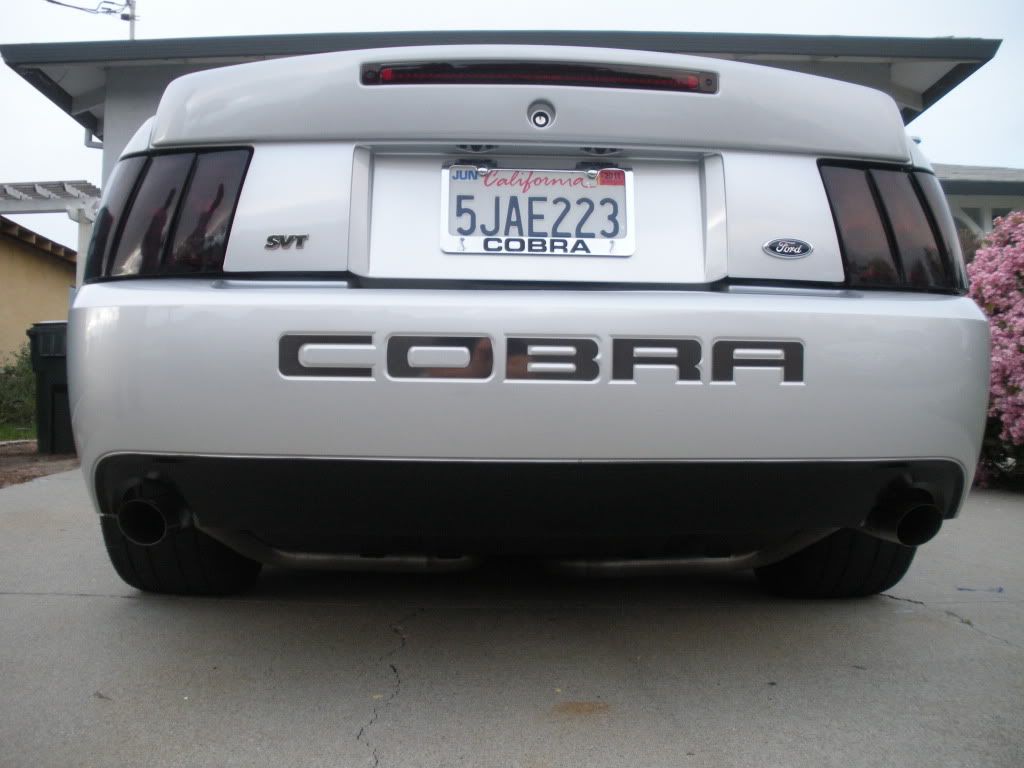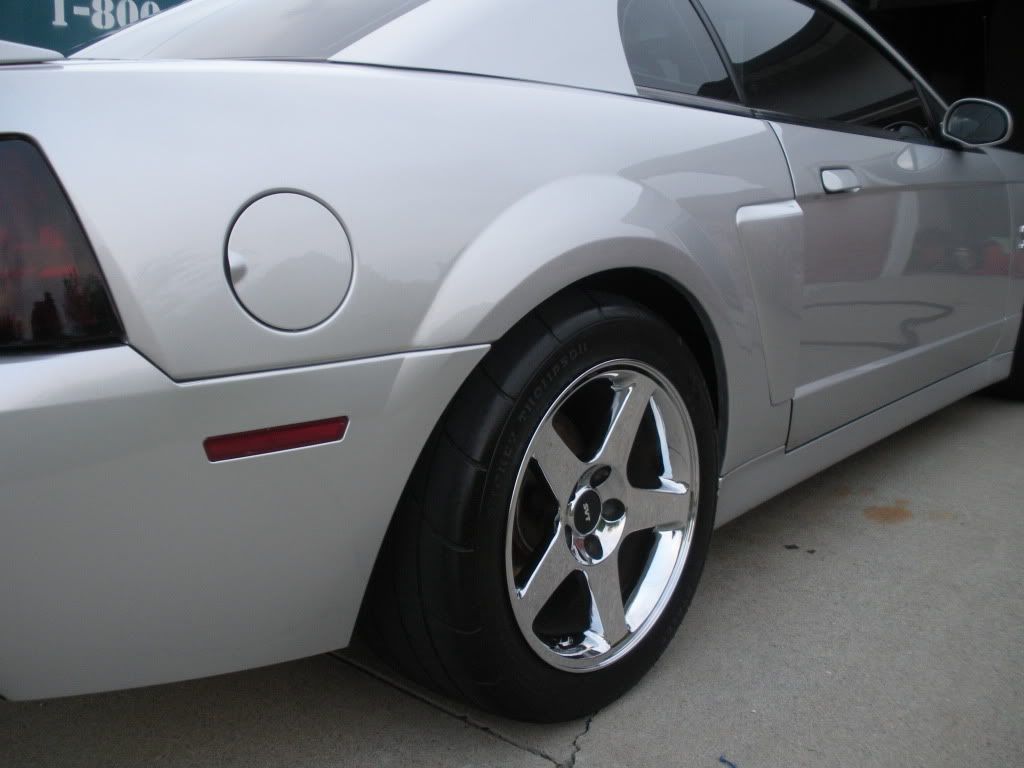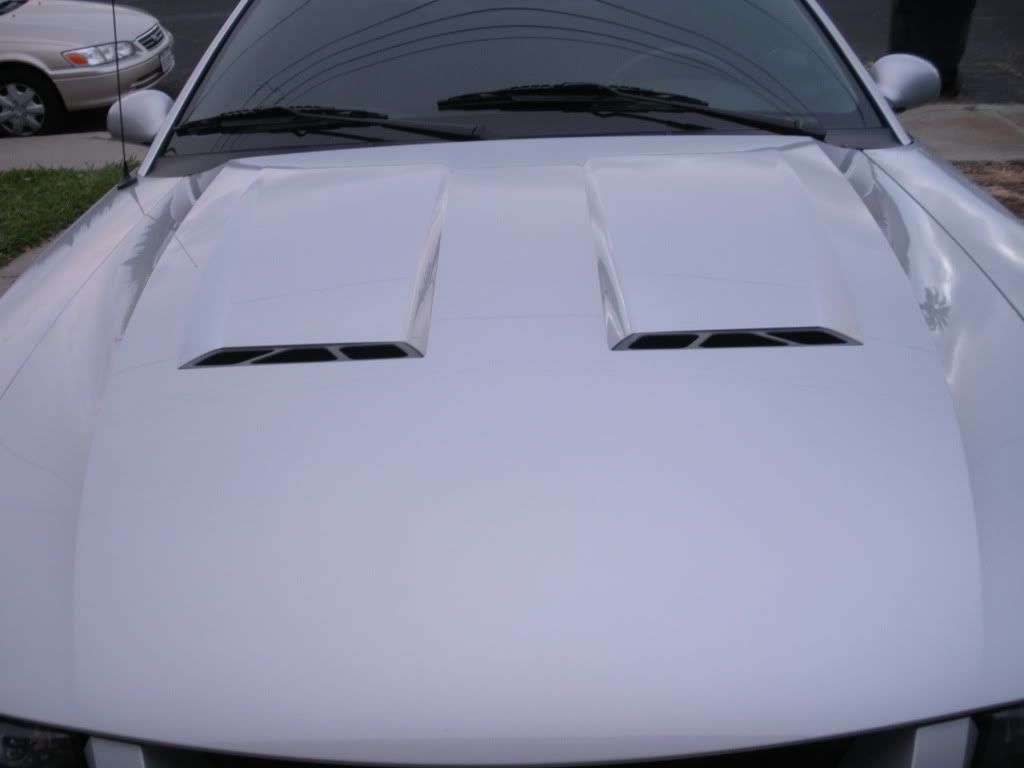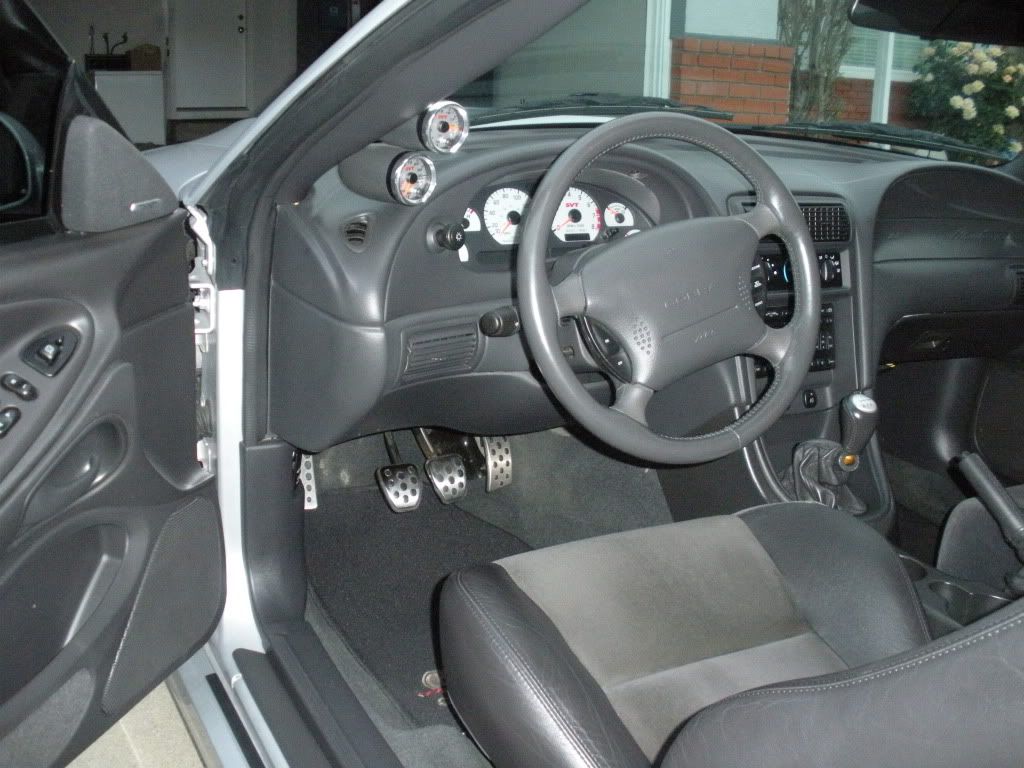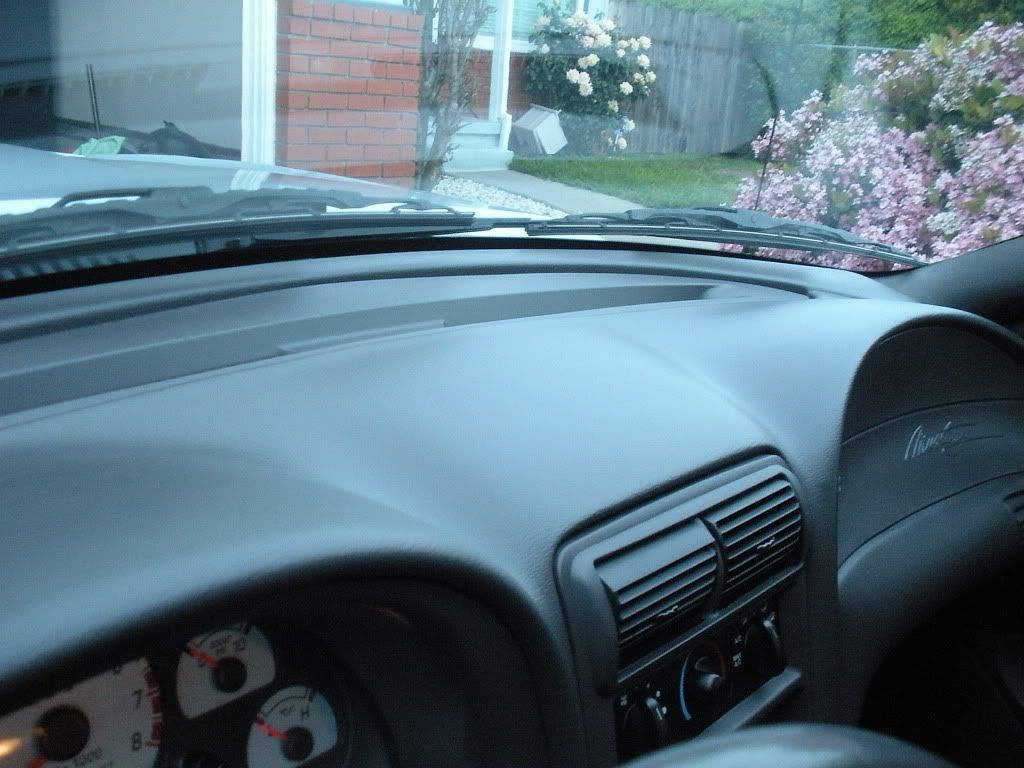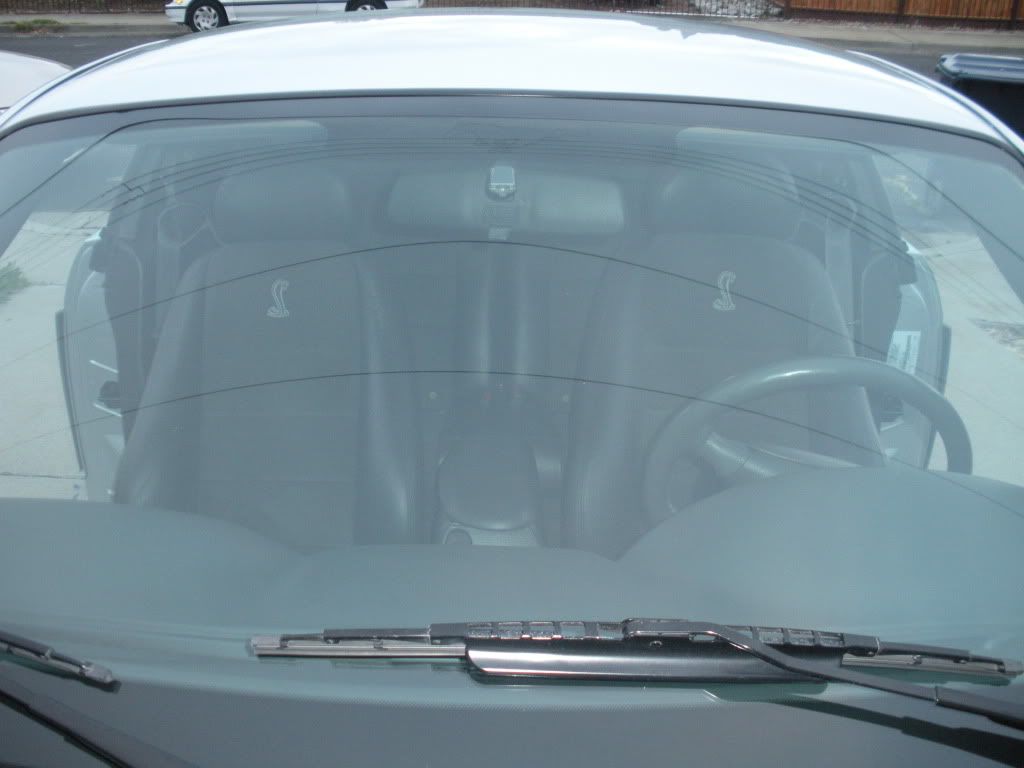 http://[IMG]http://i202.photobucket.com/albums/aa179/PWORLDSTANG/DSCN1617.jpg[/IMG]